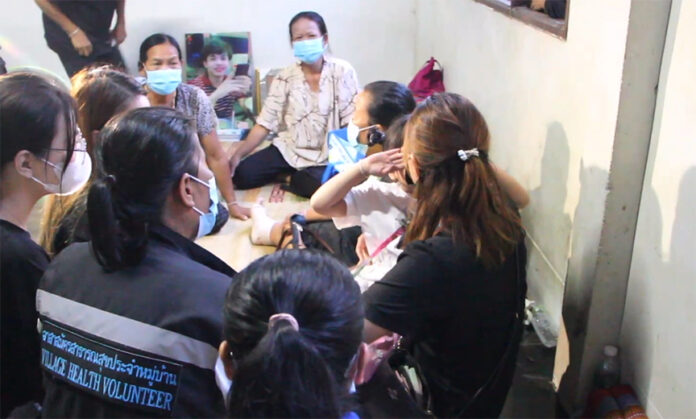 Kwanchanok Chomchuen, 29, and her 4-year-old daughter, along with other family members, received the body of Mr. Apichat Kusaram, one of the 7 Thai workers who were killed in the conflict between Israel and Hamas and were brought back as a second batch to Thailand on October 26.
The officers of the Ministry of Foreign Affairs and the Ministry of Labour transferred  Apichat's body to his home in Nong Song Hong district, Khon Kaen Province.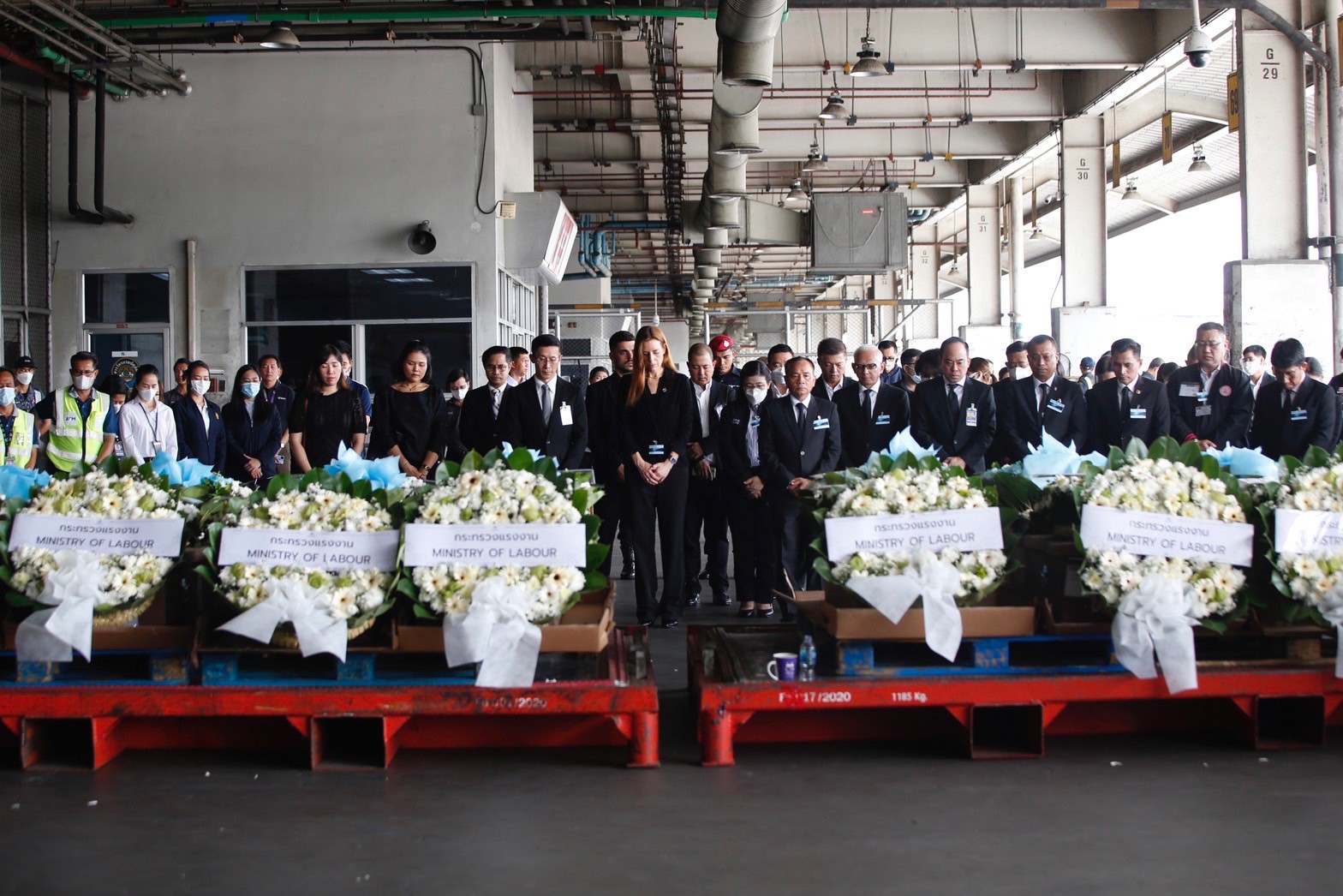 When the van arrived, Kwanchanok, Apichat's parents and neighbors came out to receive the body, shouting that their loved one had returned home. While Apichat's body was being loaded into the coffin, his 4-year-old daughter  cried and demanded to see her father. At that time, she did not know that her father had died.
Relatives and neighbors had to intervene and ask her to wait before breaking the news to her. They decided to tell the little girl after she entered the house. The result was a heartbreaking moment when she hugged her mother, cried and then fell silent when she learned of her father's death. Those who witnessed this could not hold back their tears and felt deep sympathy for the 4-year-old girl who had lost her father.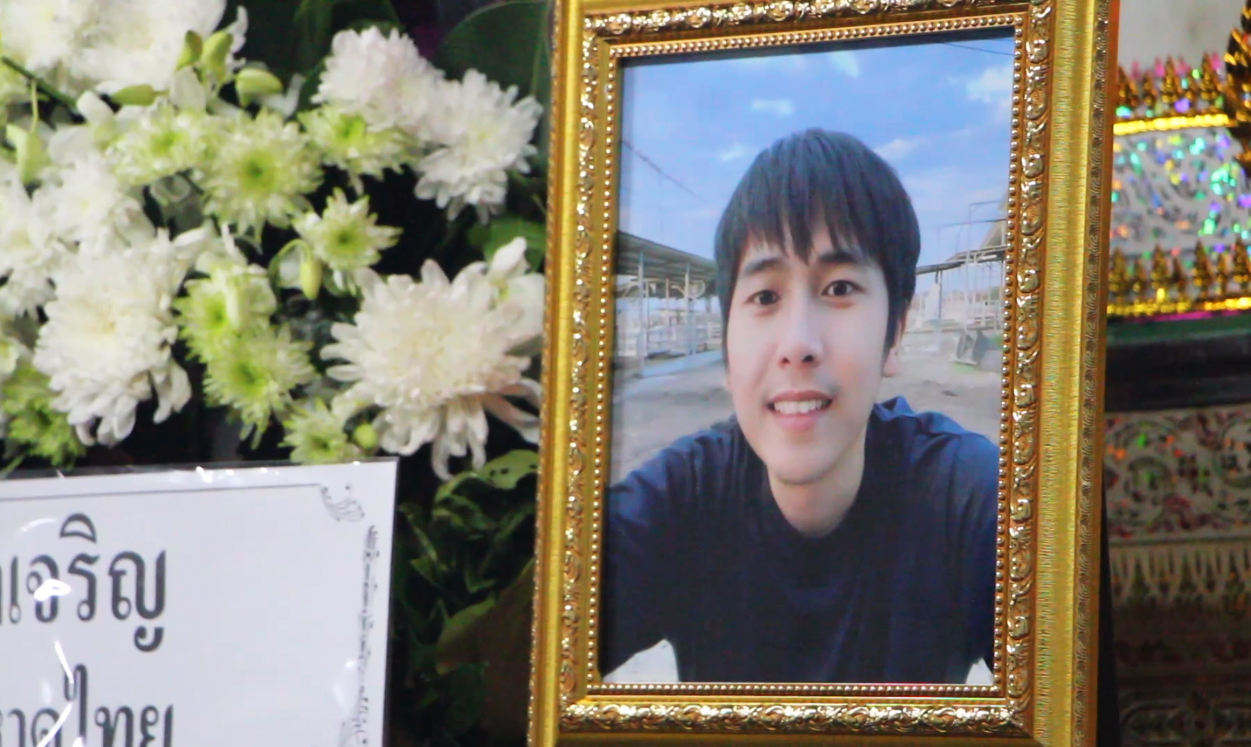 Apichat Kusaram, 29, and his younger brother Pongthep Kusaram, 26, went to Israel together to work and tragically lost their lives at the same time.
The body of Pongthep Kusaram was first one of eight Thai bodies that arrived at the Suvarnabhumi airport on Friday, October 20.
The family will arrange a cremation for Apichat at Hua Hin Praserttham Temple, Ban Khok Sung, on Saturday, October 28, the same temple where Phongthep's cremation ceremony took place.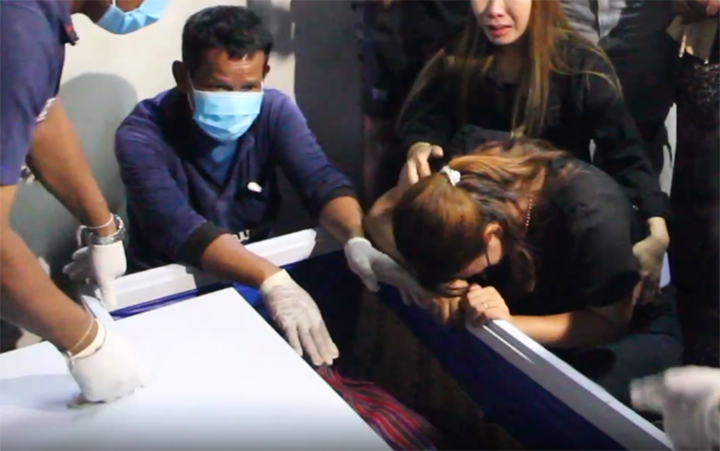 According to Mrs. Kanchana Phattharachok, the spokesperson for the Ministry of Foreign Affairs, the number of Thai casualties remained at 33 dead and 18 injured, and that 18 Thai nationals were still detained, although it was hoped that these numbers would not increase further. This information followed reports by Reuters that Israeli military sources had said that up to 54 Thais were in captivity.
Prime Minister Srettha Thavisin addressed the House of Representatives on Thursday that he's "disturbed" by the fact that some Thai workers in Israel have decided to stay on despite the risk after being offered monetary incentives.
However, on Friday, he spoke to Israeli Ambassador to Thailand Orna Sagiv, and she assured him that Israeli employers will not withhold payments owed to Thai workers until November 10 if they wish to return to Thailand. The PM urged Thai workers to quickly evacuate from Israel while it was still possible.
He said some workers borrowed money to go to work in Israel and he'll see if the banks can refinance the loans. Four thousand workers have been evacuated so far and there're 4,000 more wanting to return.
_____
Related articles: