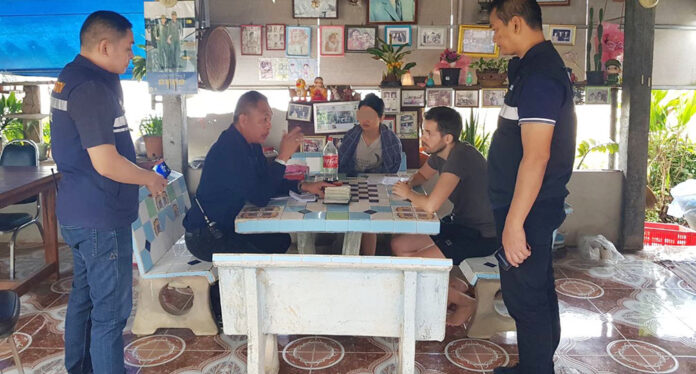 Immigration authorities have arrested a fugitive named Mike, a 32-year-old German citizen, following a tip-off from the German embassy in Thailand. Pol. Gen. Surachet Hakphan, Deputy National Police Chief, and Pol. Lt. Gen. Itthiphon Itthisanronnachai, the Commander-in-Chief of the Immigration Bureau, announced on November 8.
Mike was wanted by a court in Hamburg, Germany, for alleged offences relating to the sexual abuse of children. The offences involved the production, distribution and dissemination of explicit content involving minors and the coercion of minors under the age of 14 to engage in sexual activity.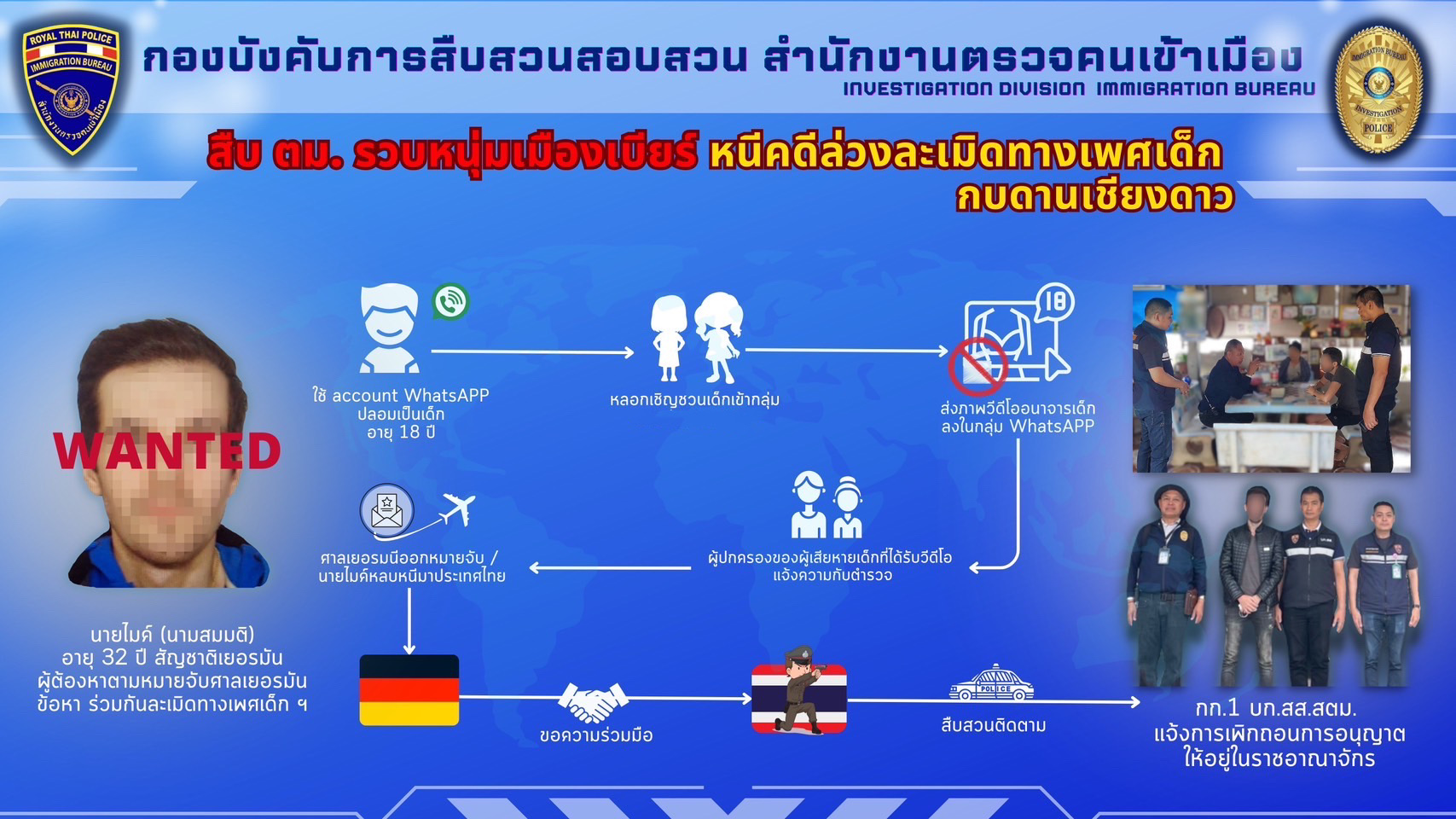 The investigation revealed that Mike had entered Thailand on December 15, 2019 on a temporary visa (NON-90) with permission to remain in the country until September 16, 2023.
The immigration authorities subsequently revoked his residence permit for the Kingdom and launched a manhunt for him both in Bangkok and in other provinces in order to extradite him to Germany.
Further investigation revealed that Mike was living with a Thai woman in a house in Mae Na, Chiang Dao, Chiang Mai. He was arrested and taken into custody pending trial in Germany.
____