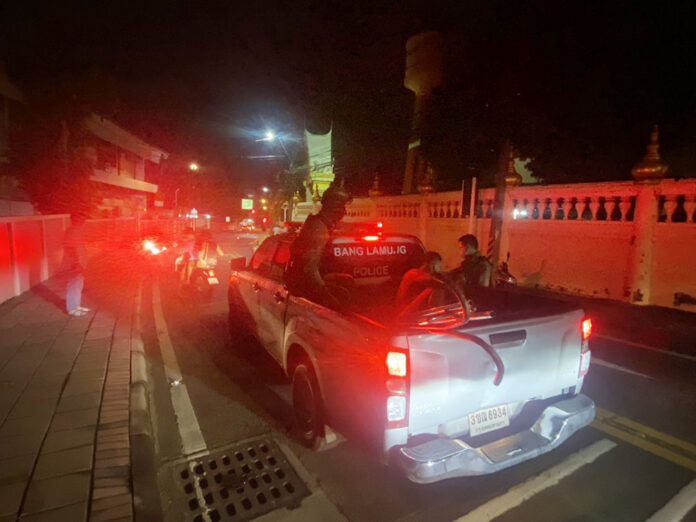 More than 20 police officers from Bang Lamung Police Station in Chonburi Province had to work hard to apprehend a foreign man who was going about naked and chasing and hitting people in Soi Na Kluea, Pattaya, on Monday night, November 7.
According to the investigation, this man's name was Mr. Egor, a 23-year-old Russian national. Officers attempted to encourage him to stop and calm down, but he walked away, shouting. He also showed rage, chasing and assaulting Thai individuals in the neighbourhood, including one who rode by on motorcycles, forcing the vehicle to topple over and injuring the rider.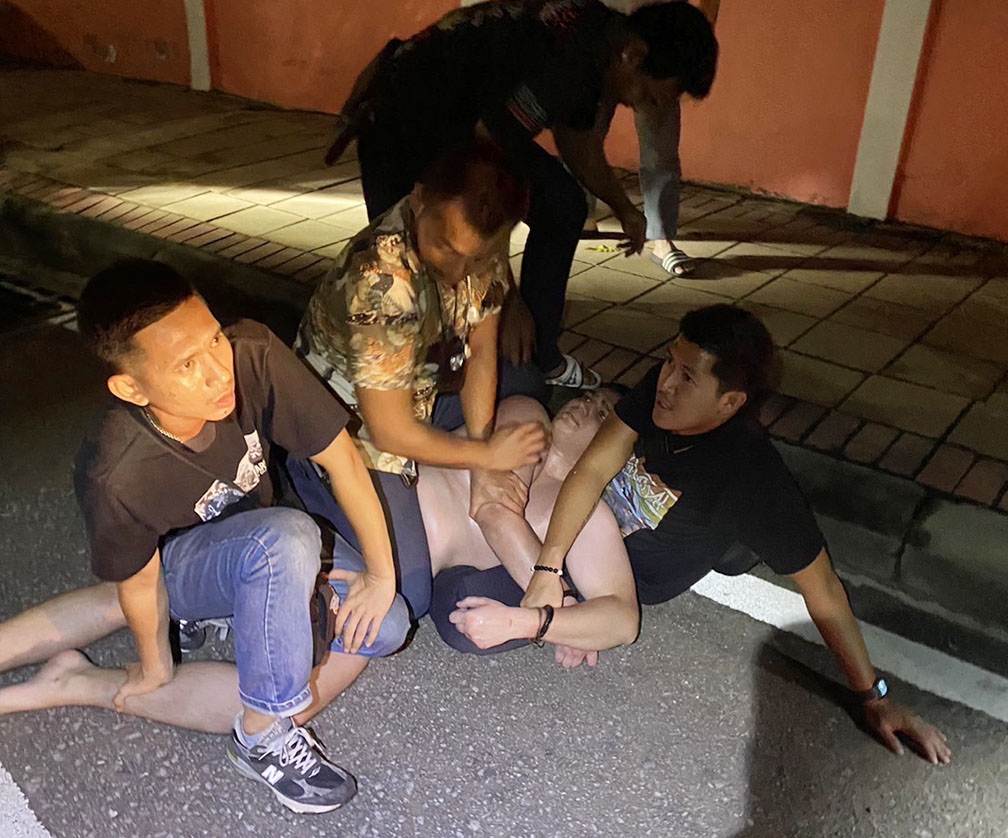 Furthermore, the Russian man hit a local in the face who was only observing the scene.
Finally, police investigators and police patrol officers grabbed the man in the middle of the road. He smashed and spit on the police officer, injuring him.
In the end, it took the police nearly 10 minutes to apprehend him before he was transferred to Bang Lamung Hospital for inspection. At the same time, they are communicating with the Immigration Police to join in the interrogation and thoroughly review the past in order to proceed with legal actions.
_____
Related articles: