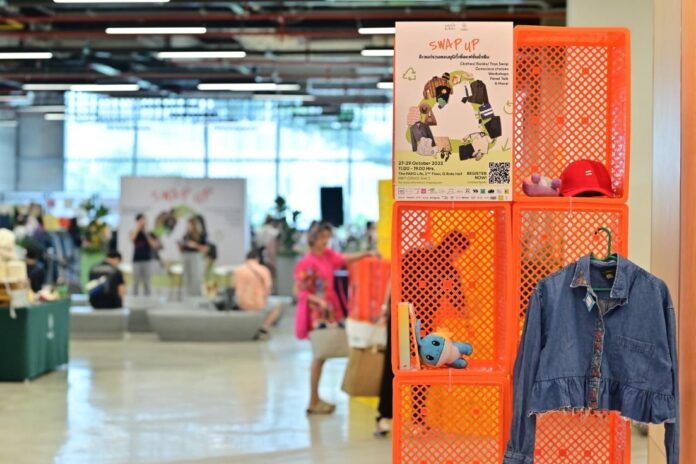 The PARQ, along with  SWOOP BUDDY initiated "SWAP UP" campaign, extending the life span of your favorite items and making the concept of sustainability a reality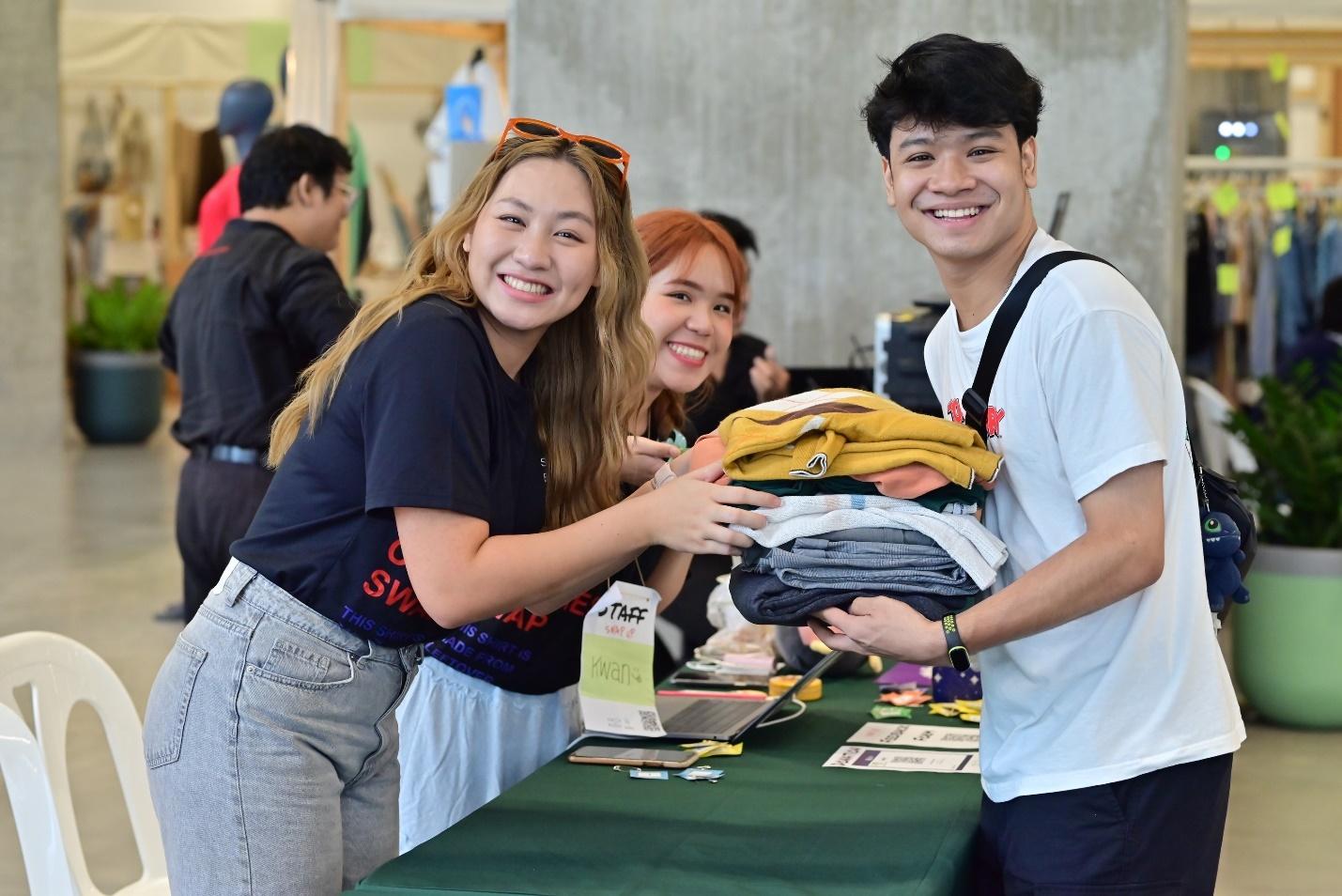 The PARQ, a new mixed-use lifestyle project that aims to develop smart offices and retail under the concept "Life Well Balanced" reinforces its position as a leader in international design, emphasizing sustainability and environmental friendliness. The project has earned prestigious certifications, including LEED GOLD® and the first WELL CERTIFIED™ CORE GOLD in Thailand. In collaboration with SWOOP BUDDY, we organized the activity "SWAP UP". The PARQ opened its doors to the public, encouraging attendees to bring gently used clothes, shoes, books, and toys for exchange, thereby reducing waste generation and extending the lifespan of beloved items. The SWAP UP event which was held on 27 – 29 October 2023 witnessed the participation of renowned artists, foundations, and environmentally conscious communities, amplifying the message of environmental responsibility.
The PARQ reinforces the concept of being a leader in promoting sustainability activities, and the center of pushing for a wider community of environmental lovers. As well as making everyone gradually aware of environmental problems.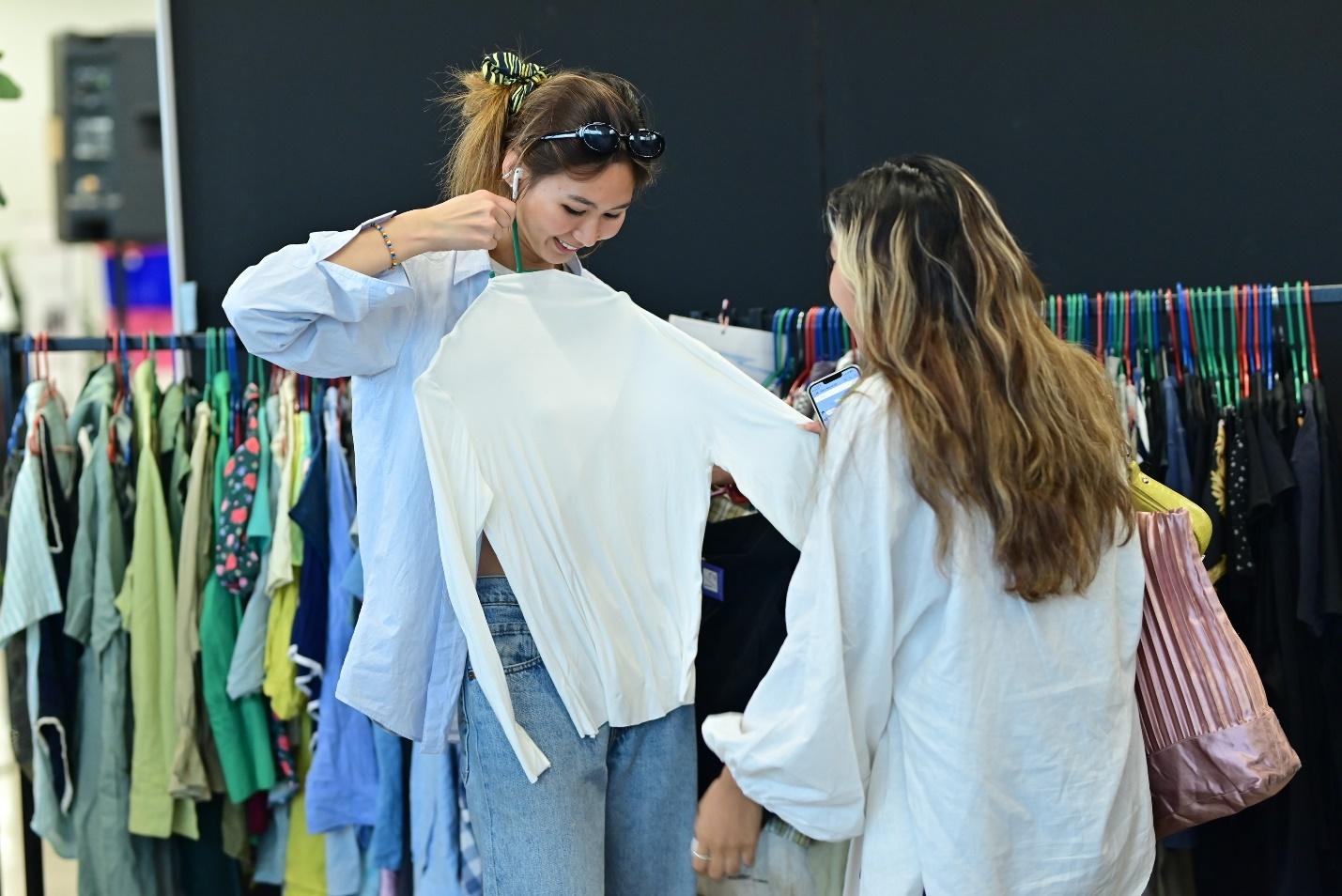 At this event, attendees enjoyed exchanging items according to their styles, with contributions from prominent figures such as Note Panayanggool, an artist, musician and environmental conservationist (@notep), Pan-Chanardee Chatkul Na Ayutthaya (@julibakerandsummer), Game- Papimon Navanich (@ihate.game), and Dao (@cloudsstory). Enjoying Handmade workshops added unique value to old items, transforming them into chic and stylish pieces as well.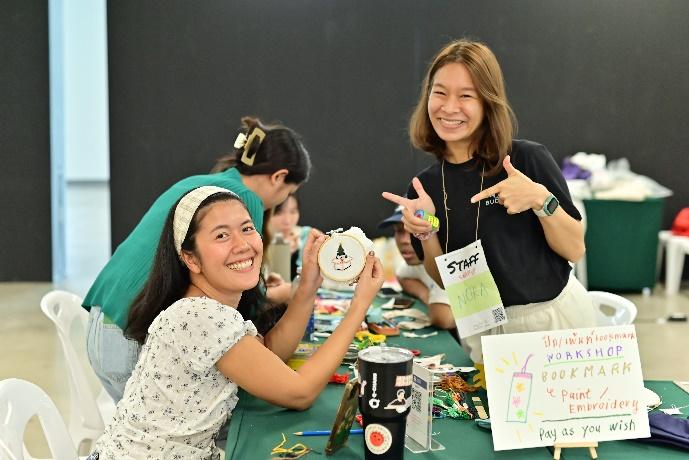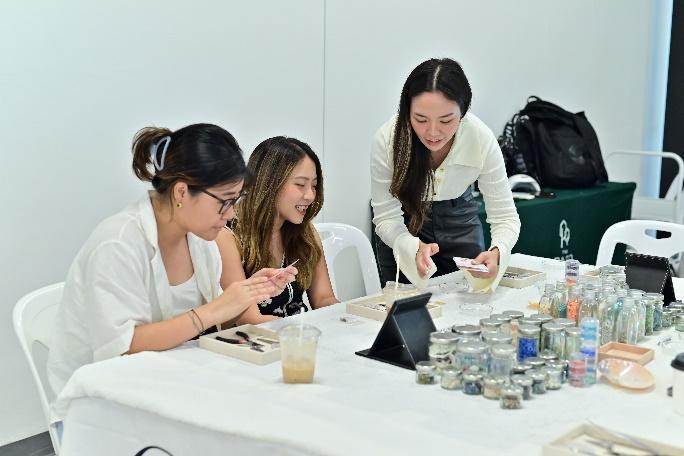 The event catered to fashion enthusiasts with booths featuring products from famous artists and eco-trend leaders, offering diverse styles, including Folk Charm, One More Thing, Pound for Long, and Circular. Live music performances further enhanced the vibrant atmosphere.

In addition to the exchange activities, attendees engaged in insightful discussions on fashion, lifestyle, and sustainability, paving the way for sustainable consumption and addressing environmental and social issues within the fashion industry.
Unexchanged and donated items from the event were forwarded to Mirror Foundation, Pankan Society by Yuvabadhana Foundation and Second Chance Bangkok to support communities. Furthermore, a portion of the event proceeds was donated to the Second Chance Bangkok Foundation to develop income-building activities for the Khlong Toei community.
Mr. Kittiphong Prachumpol, Head of fundraising for the Bangpun Shop Mirror Foundation, expressed that, "I am delighted to be involved in this event. I saw new ideas for exchanging and recycling things to be useful again. It made us realize that we can contribute to environmental conservation simply by changing our consumption habits. Thank you to The PARQ and the entire crew that organized the SWAP UP event. It has created a welcoming space for people who care about the environment to come together and exchange items. I hope that events like this will continue to thrive and expand to other communities."
Mr. Thapanee SinadYodharaks, Director of Pankan Society by Yuvabadhana Foundation stated: "Thank you to the organizers of SWAP UP and The PARQ for sharing this time. Pankan Society will take these used clothes in good condition and turn them into scholarships for scholarship students. In the Yuvabadhana Foundation, these students continue their education until they complete Mathayom 6 or Vocational Certificate 3, providing them with opportunities for a better future."
"Recognizing the collaborative efforts of various communities working toward sustainability in fashion industry and their aims to minimizing the environment disruption as little as possible. It serves as another inspiring voice that helps  everyone to realize the importance of the environment through things around us, such as our clothes that SWOOP BUDDY and The PARQ organized the SWAP UP activity on this occasion" Ms. Hachaya Tookohplook, a Chairperson's Second Chance of Life Foundation added:
Join us in embracing balance in life and contributing to a sustainable world. Stay tuned for more events promoting sustainability throughout the year at The PARQ (MRT Queen Sirikit National Convention Center exit 2).
Follow the latest news at
Facebook: The PAR Q Instagram: @THEPARQBKK  Website: www.theparq.com Tel. 0 2-080-5700 #ThePARQ #LifeWellBalanced #SWAPUP