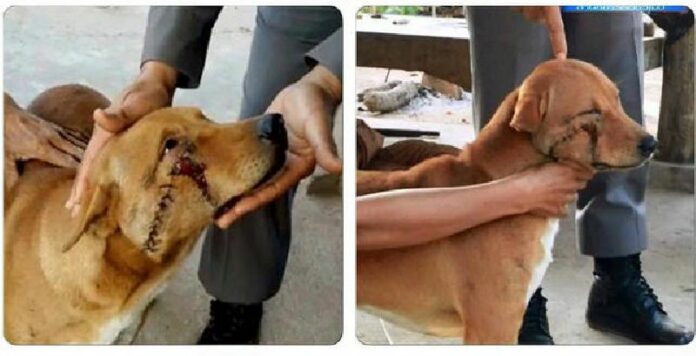 (Prachatai English)
BANGKOK — Thai police arrested a man accused of harming a dog under the 2014 Animal Welfare Act, the first arrest since the law was enacted last month.
According to Voice TV, police officers in northeastern Nong Khai Province on Monday charged Kamdee Kotata, a 50-years-old villager, under the 2014 Prevention of Animal Cruelty and Provision of Animal Welfare Act for throwing a knife at a dog, which ended up cutting the dog's face, after the dog bit his chicken.
He was charged after a person identified only as Jomsri, the dog owner, filed a complaint of animal torture against him with police on Monday.
Read more here.
Note: Khaosod English is not responsible for content on other websites.