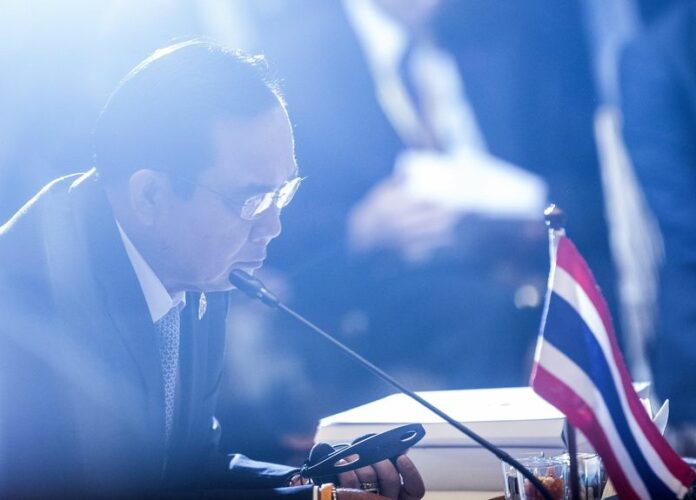 BANGKOK — Thailand's military government marked constitution day Thursday, while work on the country's own text remains ongoing more than a year after the last constitution was suspended.
Prime Minister General Prayuth Chan-ocha performed a wreath-laying ceremony along with other high-ranking officials in front of a statue of King Rama VII, who bestowed the country with its first constitution.
The general declined to answer journalists' questions about the state of the constitution after the ceremony, saying only that he had "matters to attend to" as he left the site.
---
'Supreme Honor' for Junta Charter Salesman
---
Prayuth and the army suspended the constitution when they took power in May 2014. The army appointed a body to redraft it but the process has been restarted and delayed several times, in effect delaying any transition to democratic rule.
Thursday's ceremony was "painfully ironic for Thais who have risked their lives in the past for a democratic constitution," said Sunai Phasuk of Human Rights Watch. "It is a sham."
The current body assigned to redraft the constitution has said a draft of the charter would be finished in the middle of 2016.
The military will then need to approve the text before it is put to a nationwide referendum.
Prayuth has said that a new constitution needs to be in place before any fresh elections, currently slated for late 2016.
Story: DPA