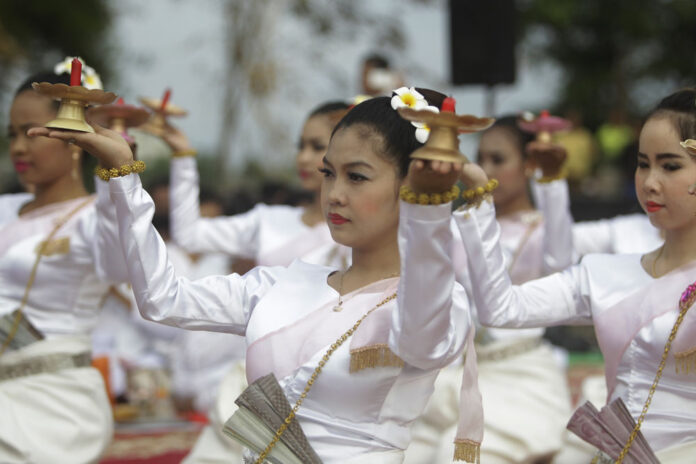 KEAN KHLANG, Cambodia — People in a Cambodian village have held a ceremony asking spirits to help recover Buddhist statues that their ancestral tales say were buried in a nearby river.
Buddhist monks joined some 500 locals at the ceremony Thursday by the Tonle Sap River, where divers recently recovered eight small statues of Buddha and claim to have spotted another that is about 2 meters tall. They asked the spirits of water and earth to help them raise any statues still buried as much as 20 meters underwater.
Ceremony organizers said stories passed down by villagers' ancestors tell of the statues being buried in the river hundreds of years ago to hide them from marauders from other areas or neighboring Siam, now called Thailand.