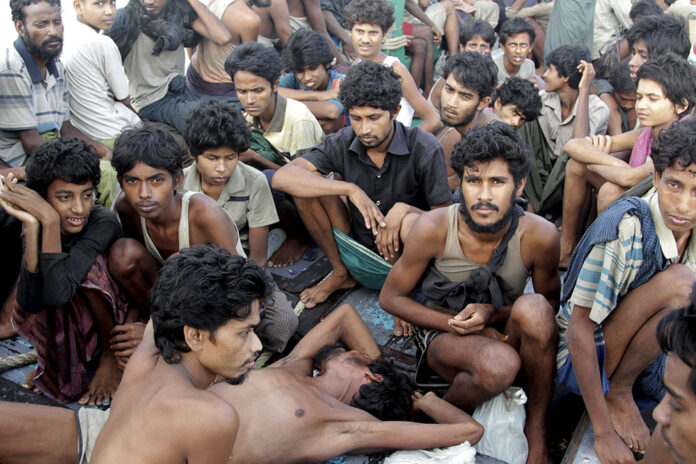 KOLKATA, India — Bangladesh Prime Minister Sheikh Hasina on Friday called for international pressure on Myanmar to take back hundreds of thousands of Rohingya Muslims who have sought shelter in her country to escape military-led violence.
Hasina said Bangladesh gave shelter to the fleeing Rohingya on humanitarian grounds despite not being rich, but they should return to Myanmar.
"Other countries should put pressure on Myanmar to take them back," she said in a speech at Visva-Bharti University in India's West Bengal state.
Indian Prime Minister Narendra Modi attended the speech.
About 700,000 Rohingya have fled Myanmar's Rakhine state since last August and are living in squalid camps across the border in Bangladesh. Aid agencies have expressed concern that the Rohingya will not be safe or able to live freely if they return.
The Rohingya face official and social discrimination in predominantly Buddhist Myanmar, which denies most of them citizenship and basic rights because they are considered immigrants from Bangladesh.