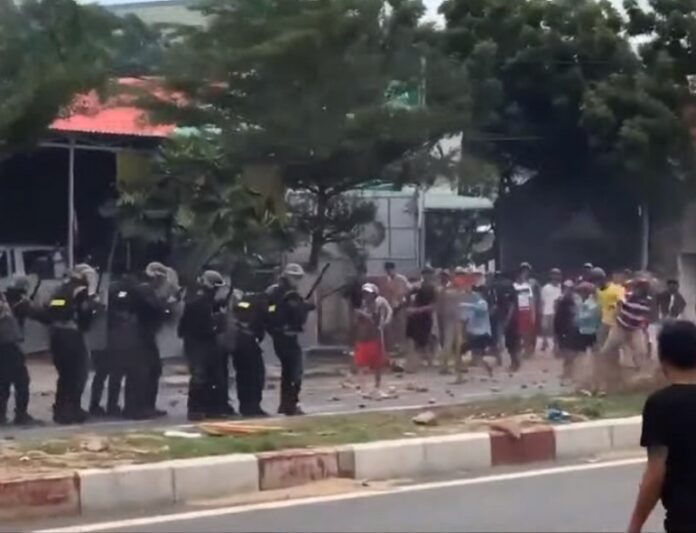 HANOI, Vietnam — A court in south central Vietnam has sentenced six people to up to two-and-a-half years in prison after finding them guilty of throwing rocks, bricks and gas bombs at police in protests against a proposed law on special economic zones.
The six were convicted of disturbing public disorder and sentenced at a one-day trial Thursday in Binh Thuan province, state-run Tuoi Tre newspaper says.
An underage protester was given an 18-month suspended sentence on the same charge.
Protests took place across the country last month over the proposed law the protesters fear will let the economic zones fall in the hands of Chinese investors.
Dozens of other protesters have been arrested and are awaiting trial.