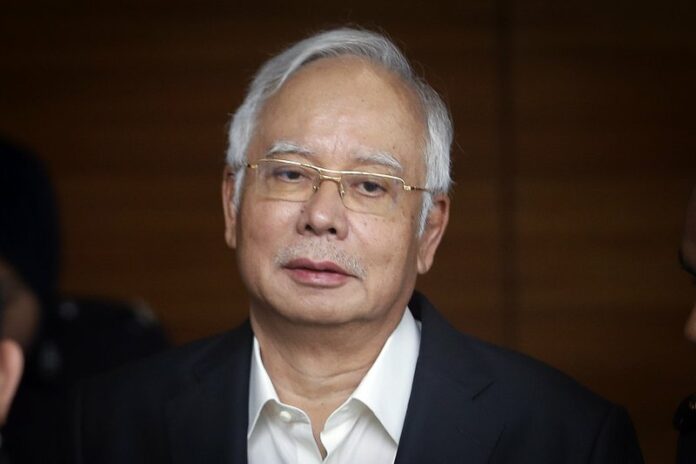 KUALA LUMPUR — A top Malaysian lawyer for former Prime Minister Najib Razak was charged Thursday with receiving 9.5 million ringgit (USD$2.3 million) in ill-gotten wealth from his client, who is himself accused of money laundering and corruption.
Muhammad Shafee Abdullah was arrested and brought to court, where he pleaded not guilty to two counts of money laundering and another two counts of evading taxes by making false declaration of his income tax.
According to the charge sheets, he received proceeds from illegal activities of 4.3 million ringgit ($1.04 million) from Najib's personal bank account in September 2013 and another 5.2 million ringgit ($1.26 million) in February 2014.
Shafee is the main defense lawyer for Najib, who faces charges of money laundering, criminal breach of trust and corruption linked to the multibillion dollar looting of the 1MDB state investment fund months after his electoral defeat.
"This is victimization," Shafee told reporters. He was released on bail.
Shafee last week admitted he received the money but denied it was payment as a reward for him to prosecute then opposition leader Anwar Ibrahim in his sodomy trial. He said the payment was for legal services previously done for Najib's Malay party and hen-ruling coalition, and that he had no knowledge of the source of the money.
He had expressed concern he was being victimized to discourage him from defending Najib.
Public anger over the 1MDB scandal led to the stunning ouster of Najib's long-ruling coalition in May 9 national polls and ushered in the first change of power since independence from Britain in 1957.
Najib set up 1MDB when he took power in 2009 to promote economic development, but the fund amassed billions in debts and is being investigated in the U.S. and several other countries for alleged cross-border embezzlement and money laundering.
The new government reopened investigations stifled under Najib's rule and barred him and his wife from leaving the country. Police also seized jewellery and valuables estimated at more than 1.1 billion ringgit ($273 million) from properties linked to Najib.
Najib, 65, has accused Malaysia's new government under Prime Minister Mahathir Mohamad of seeking political vengeance and vowed to clear his name in his trial.
Story: Eileen Ng