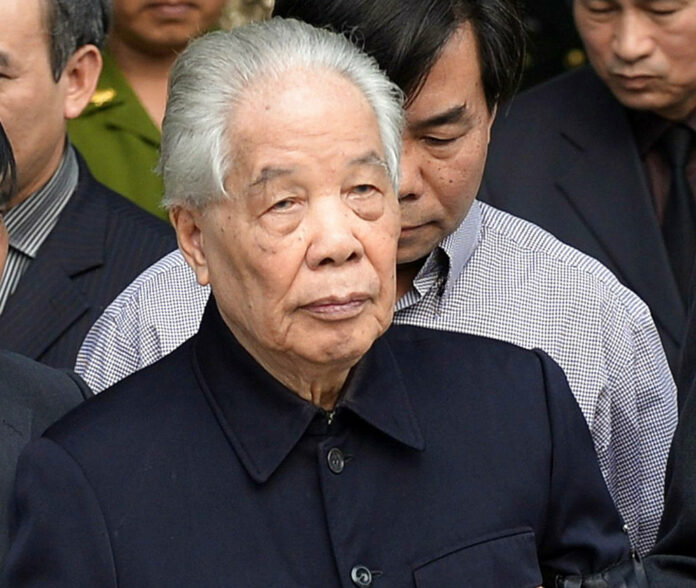 HANOI — Former General Secretary of the Communist Party of Vietnam Do Muoi, a committed communist, has died at age 101.
The government said in a announcement posted on its website that Muoi died late Monday night at the National Military Hospital 108 after battling a serious illness despite efforts by Vietnamese and foreign doctors to treat him.
Born Nguyen Duy Cong in suburban district of Thanh Tri in Hanoi in 1917, Muoi joined the Communist Party of Indochina, the former Communist Party of Vietnam at young age and rose through the ranks the party and government before becoming prime minister in 1988.
He served as the head of the Communist Party for more than 6 years before stepping down in 1997. No funeral arrangements have been announced.