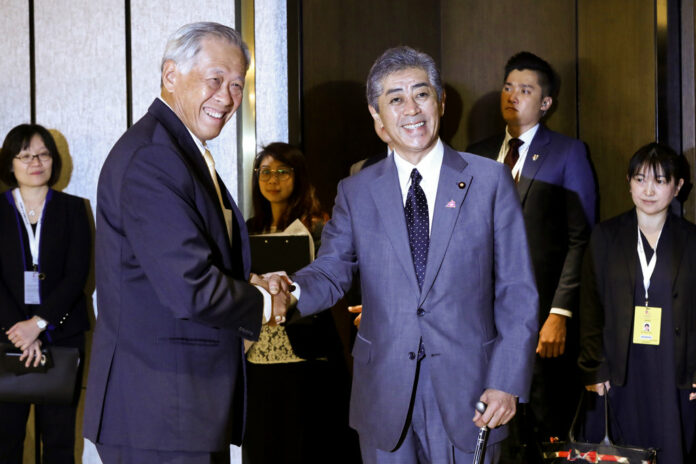 SINGAPORE — Japan's defense minister says he plans to start a program for professional airmen to strengthen ties between his country and Southeast Asia.
Takeshi Iwaya says the program fits in with the government's vision to raise defense cooperation with the 10-member Association of Southeast Asian Nations, which has "gained momentum" since it was announced in 2016.
The program hopes to promote shared values and interoperability among Japan's Air Self-Defense Force and airmen of ASEAN countries.
Iwaya did not give details on when it will be launched or its frequency. He was speaking on the sidelines of an Asian security conference in Singapore, which was also attended by regional defense ministers, U.S. Defense Secretary Jim Mattis and his Chinese counterpart, Gen. Wei Feng.