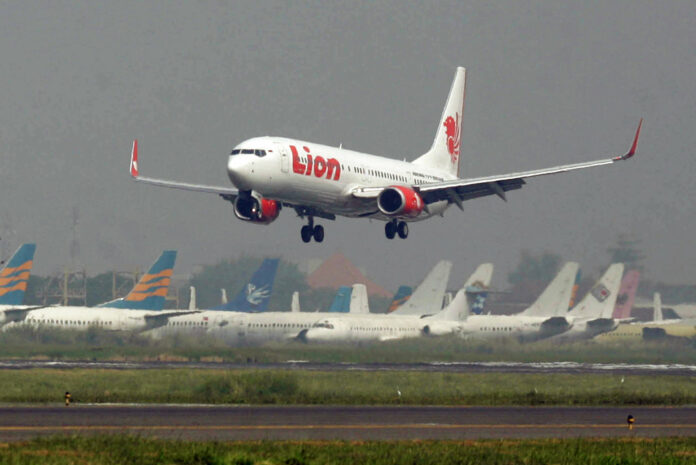 JAKARTA — Chilling video of passengers boarding Lion Air's fatal Flight 610 has been broadcast on Indonesian TV.
It shows passengers' boarding passes being checked and people walking along a concourse and then down stairs with bright red and white Lion Air jets visible on the tarmac.
At one point, the passenger who shot the video, Paul Ferdinand Ayorbaba, zooms in on the flight number on his boarding pass. A part of the video shows passengers walking up the mobile boarding stairs attached to a Lion jet.
His wife Inchy Ayorbaba, interviewed at a Jakarta police hospital where she'd taken her three children for DNA tests to help with victim identification, says: "My husband sent that video to me via WhatsApp. It was his last contact with me, his last message to me."
The 2-month-old Boeing 737 MAX 8 plane plunged into the Java Sea on Monday just 13 minutes after takeoff from Jakarta, killing all 189 people on board.
Indonesia's navy says a 22 meter (72-foot) long object suspected to be part of the crashed Lion Air jet was located at a depth of 32 meters (105 feet) in seas northeast of Jakarta.
Navy officer Haris Djoko Nugroho said in a television interview divers would be deployed after a side-scan sonar produces a more detailed image of the object and location. He says the object was first located Tuesday evening.
"There are some small objects that we found, but last night, thank God, we found a large enough object," he said.