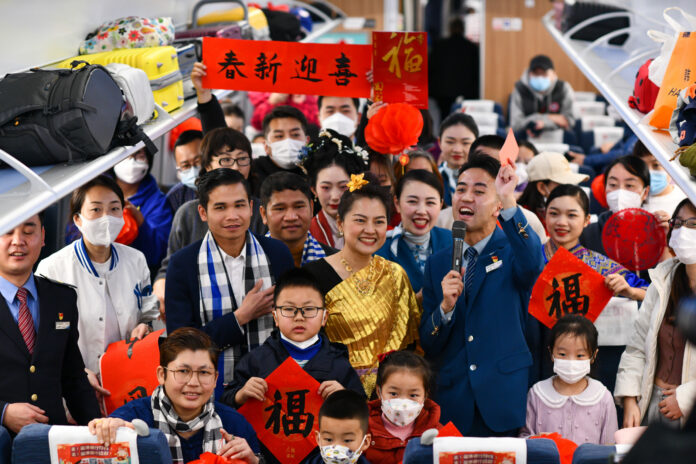 VIENTIANE, Feb. 10 (Xinhua) — Laos is looking forward to welcoming back Chinese tourists after China optimized its COVID-19 response.
The Lao government and private sectors are preparing for the arrival of Chinese tourists after it was listed among countries greenlit by the Chinese government for outbound group tours.
"We are working in partnership with travel agencies, hotels and other tourism-related businesses to improve facilities and services in readiness for the return of Chinese tour groups," Darany Phommavongsa, director general of the Tourism Management Department of the Lao Ministry of Information, Culture and Tourism, told the media last Friday.
"We held a meeting with private companies to discuss ways to improve facilities and design activities to entice more Chinese visitors to Laos," he added.
President of Inthira Group Inthy Deuansavanh, who has been in the hospitality sector for almost 25 years, told Xinhua on Tuesday that tourism in Laos was severely damaged by the COVID-19 pandemic due to the absence of foreign tourists.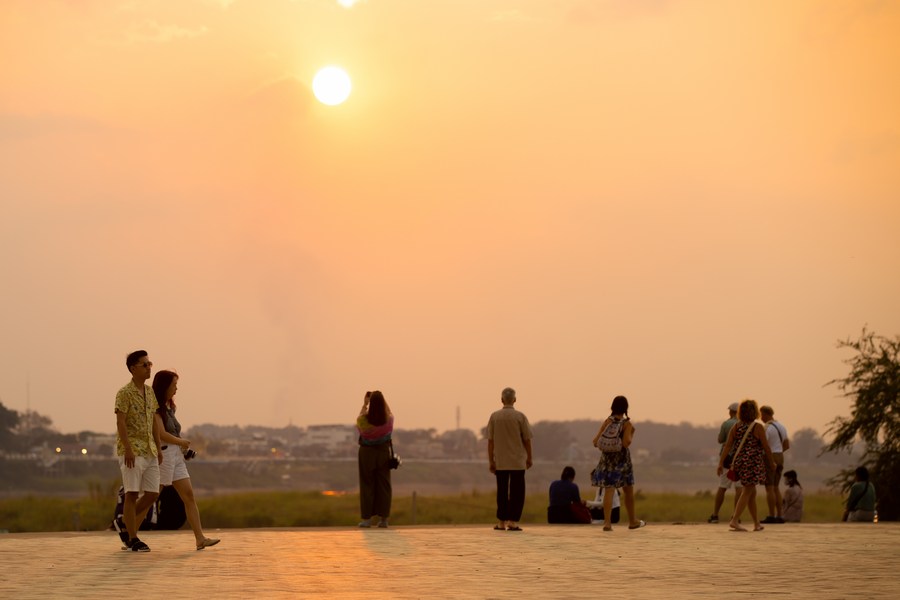 Since China resumed outbound group travel to countries including Laos, Inthy believed that it will bring a large number of Chinese visitors to Laos.
"We are waiting to welcome Chinese visitors again. And I believe that traveling to Laos will be more convenient because of the operation of the Laos-China Railway," he noted.
"The local tourism businesses need to get ready to attract and welcome back inbound tourists. One of the most important things is that we need to promote our outstanding tourist attractions, especially nature-based tourism, to reach our target customers as much as possible."
Inthy said tourism-related businesses must improve their services and make sure that customers can easily get access to their products.
"We opened a new department recently with Chinese-speaking staff. It aims to provide the best service to the Chinese visitors and try to reach the Chinese market increasingly," he said.
He strongly believes that China's resumption of outbound group tours after the optimization of its COVID-19 response will be a strong boost to revitalize Laos' economy and tourism.
"Anyone who wants to explore rich natural resources and biodiversity will never get disappointed when traveling to Laos," Inthy said, adding that Laos is also a fascinating destination for anyone seeking cultural immersion and outstanding eco-tourism.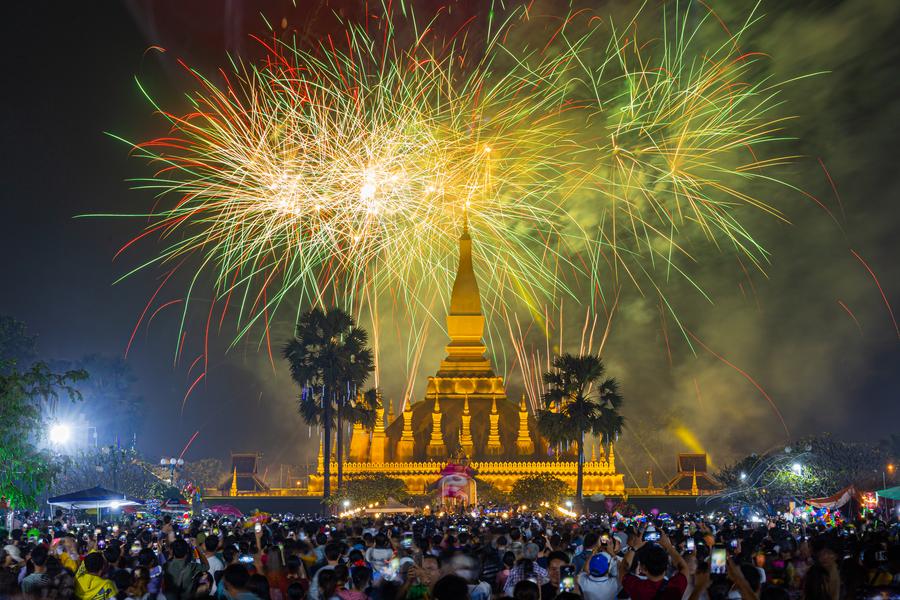 In October 2021, the Lao Ministry of Information, Culture and Tourism launched the Lao Tourism Recovery Roadmap for 2021-2025, which aims to support the recovery of the tourism sector in the wake of the COVID-19 outbreak.
One of the three main policy options in the roadmap is the greening of tourism for environmental friendliness and better long-term recovery.
With its rich natural resources and biodiversity, Laos can offer an opportunity to promote nature-based tourism for sustainable and inclusive growth which will lead to green jobs and livelihood opportunities, thereby attaining green recovery and green growth.
Despite the COVID-19 pandemic, Somphet Maopaseuth, president of Forestry Area Conservation Ecological Tourism, endeavored to transform challenges into opportunities.
"During our temporary close, we had a chance to restore ecosystems, train our staff and improve our service standard to another level. Therefore, we are more than ready to welcome back an influx of visitors," he said.
Somphet advised tourism-related businesses to focus on ensuring the safety of tourists, training staff and upgrading their services to meet international standards.
He pointed out that the Laos-China Railway is a great advantage for Laos because it facilitates tourist travel, adding that the return of Chinese tourists will bring a lot of opportunities, as China is one of the world's largest outbound tourism markets.
"I am very pleased to welcome back Chinese tourists. Their presence is vital to the country's tourism and economic growth," Somphet said.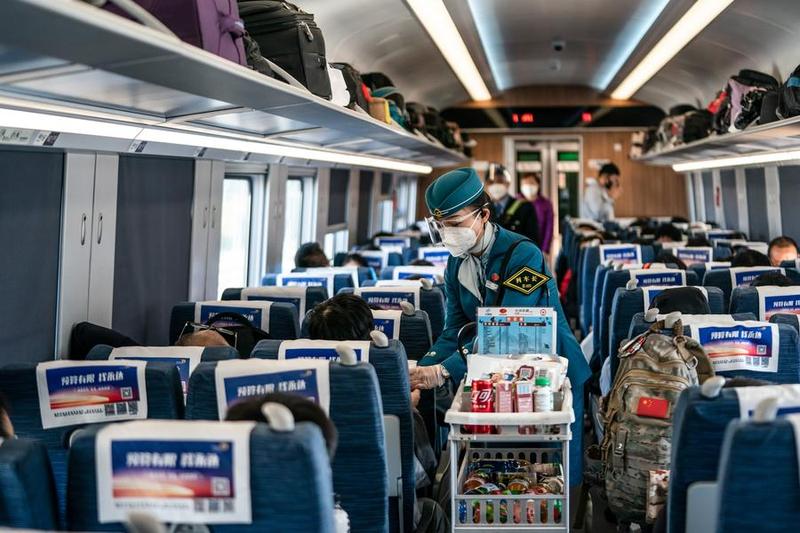 The Lao government considers tourism as its top priority in revitalizing the economy.
"We need to improve facilities so we can accommodate more tourists this year and ensure that tourism makes a strong contribution to economic growth," said Lao Deputy Prime Minister Kikeo Khaykhamphithoune during a meeting held by the Ministry of Information, Culture and Tourism in January.
Kikeo stressed that tourism-related businesses must improve their services and tourist attractions, as well as diversify tourism products and activities in response to travelers' needs and expectations.
The government hopes to attract 1.4 million visitors in 2023, which is expected to generate more than 340 million U.S. dollars.
Pavina Phouminh, a receptionist at Landmark Hotel, a top-ranking hotel in Vientiane, told Xinhua on Tuesday that the hotel is all prepared with added facilities, amenities, and products to welcome the return of tourists from China.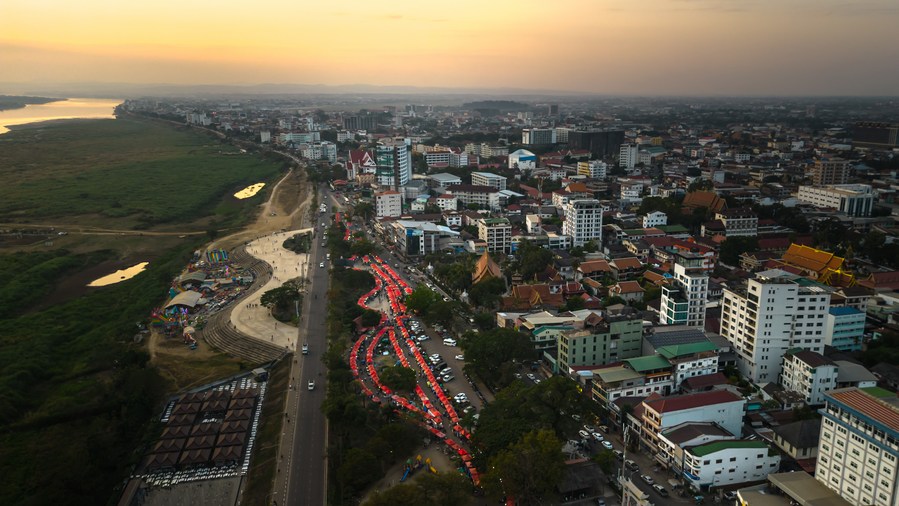 "We have a lot of Chinese-speaking staff here. We are ready to provide all travelers with the best service. We are 100 percent ready! And we are looking forward to the mass return of Chinese travelers," she said.
Viengxay Phasith, a 56-year-old van driver from Lao-Thai Friendship Bridge to the city, told Xinhua on Tuesday, "I was badly hit by the COVID-19 pandemic because most of my clients are foreign travelers. The return of Chinese tourists gives me hope to get more income."
"Welcome to Laos! Laos has a lot of beautiful places to visit. Please come and see for yourself. We are ready to give you the best service!"
Tourism experts predict that millions of Chinese tourists will visit ASEAN countries and many of them will travel on the China-Laos Railway, which runs from Kunming, the capital of southwest China's Yunnan province, to Vientiane.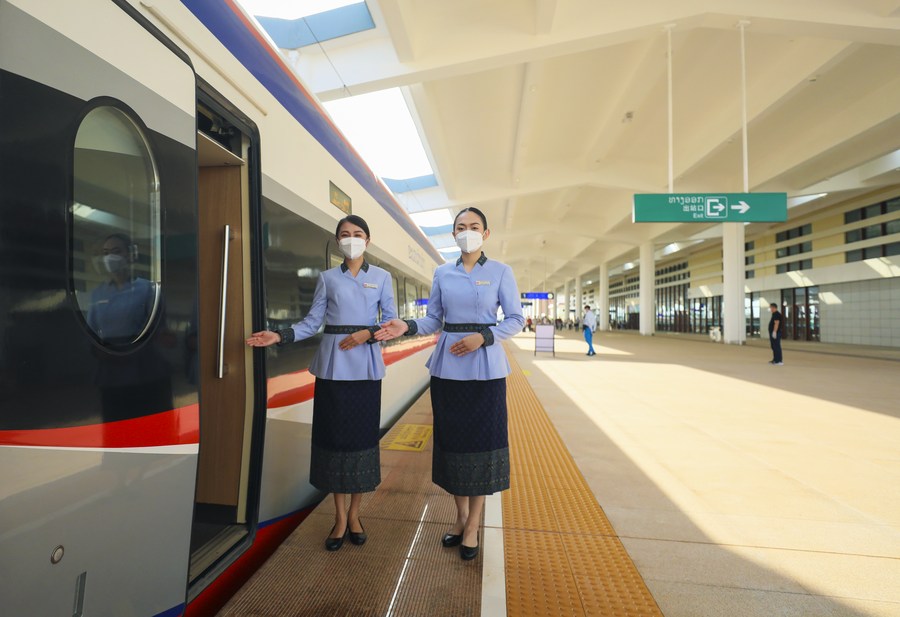 Meanwhile, Lao Airlines plans to operate more flights in response to the expected influx of Chinese visitors. The airline currently operates three flights a week from the Lao capital Vientiane to China's Kunming.
It is set to launch additional flights from Vientiane to the Chinese cities of Guangzhou, Shanghai, Chengdu, Changzhou, and Hangzhou. The airline also mulls increasing flights from the northern Luang Prabang province and the southern Champasak province to China.