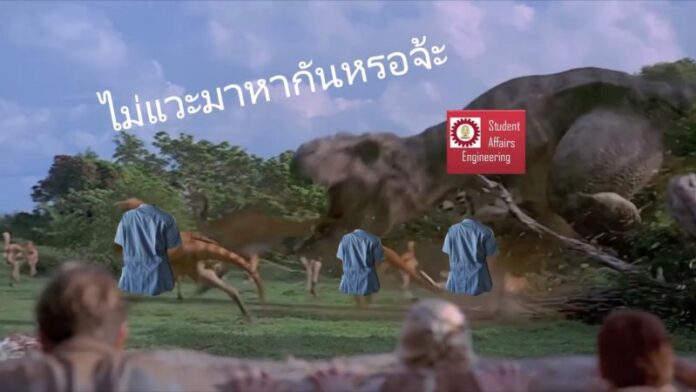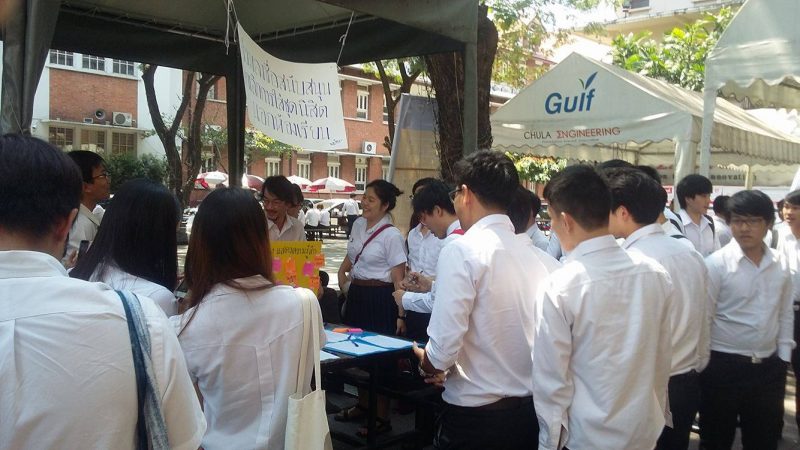 BANGKOK — Chulalongkorn University engineering students hit back Wednesday against a rule that uniforms must be worn at all times, even outside the classroom, at the peril of their academic standing.
Undergrads were collecting signatures today to overturn the rule a day after it went into effect, and by Wednesday afternoon the internet rallied to their cause with a top-trending hashtag: #Chulassicpark.
"We got 256 signatures today," said Thapakorn Keawlangka, who set up a table to collect signatures petitioning against the enforced dress code. "I hope to get 300, even 500."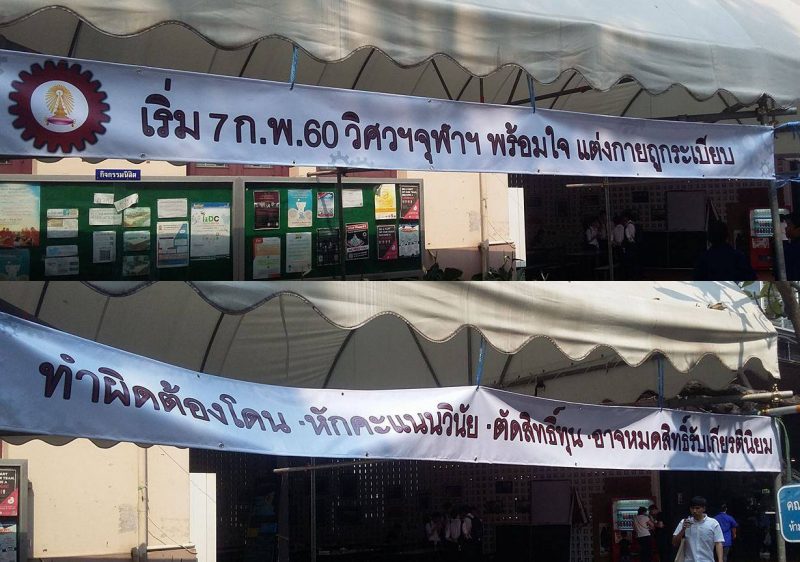 Thapakorn, 21, said his classmates stepped onto campus Tuesday sans uniforms and had their student IDs confiscated by patrolling officials who threatened to disqualify them from academic honors.
Under the newly enforced rule dating back to 1984, students must wear their nisit, or undergraduate, uniforms on campus even if they are not attending class or it is a national holiday. If caught out of uniform – even in a Chula workshop smock – students will be punished.
"I would understand if it's rules about what to wear in the classroom, but enforcing what to wear outside of it, then taking away our student IDs is not okay," Thapakorn said. " I don't agree with uniforms or dress code rules. We have rights to our bodies."
The kingdom's oldest university, Chulalongkorn considers itself an elite institution, and its values lean conservative. Campaigns calling attention to its strict uniform policies are a constant year-round.
Thapakorn and his friends plan to submit their petition and a letter of complaint to the Faculty of Engineering's dean on Tuesday.
Their campaign got a lot of attention online, with #Chulassicpark tweeted nearly 17,000 times by Wednesday afternoon, mostly by people calling out the university for pre-historic values.
"What the hell they think a university is? Some kind of dumb-ass soldier camp managed by a mentally challenged wannabe dictator? How … 1984 of them," Facebook user Manaporn Lorpensri wrote.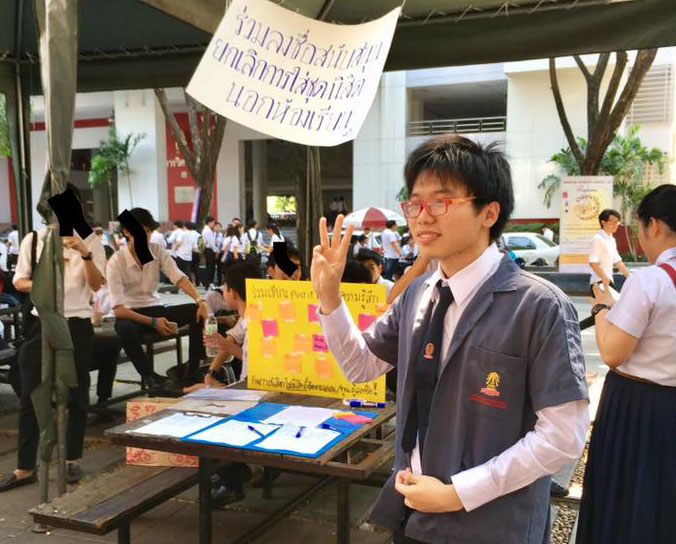 Education 4.0? Innovation Society? More like Intervention 4.0 & Conventional Soceity. #chulassicpark pic.twitter.com/Xxog0BmZfY

— เด็กน้อยของพี่กงยู (@missjiang_) February 8, 2017
Before long #Chulassicpark was taken to cinematic extreme, with Chula engineering workshop smocks edited into an iconic Jurassic Park scene by user Parimeth Wongsatayanon. In it, student-dinosaurs flee a T. Rex that is Student Affairs.

Riffing on a recent lakorn moment pinging through the zeitgeist, a character responds to the controversy to say, 'You're overthinking it.'
ถ้าการไม่แต่งชุดนิสิตทำให้เกียรติภูมิจุฬาเสื่อมเสีย ก็แปลว่าเกียรติภูมิจุฬาอ่อนปวกเปียก ที่สั่งสมมาเป็นร้อยปีไม่มีหีแตดไรเลย #chulassicpark

— dan (@thecuriousdan) February 8, 2017
Twitter user @Thecuriousdan write: "If not wearing nisit uniforms destroys Chula's reputation, then Chula's reputation is weak to begin with, with nothing to show after a hundred fucking years."
Related stories:
Thorn in the Pillar: Freshman Makes Enemies Upsetting Tradition. Allies Too.