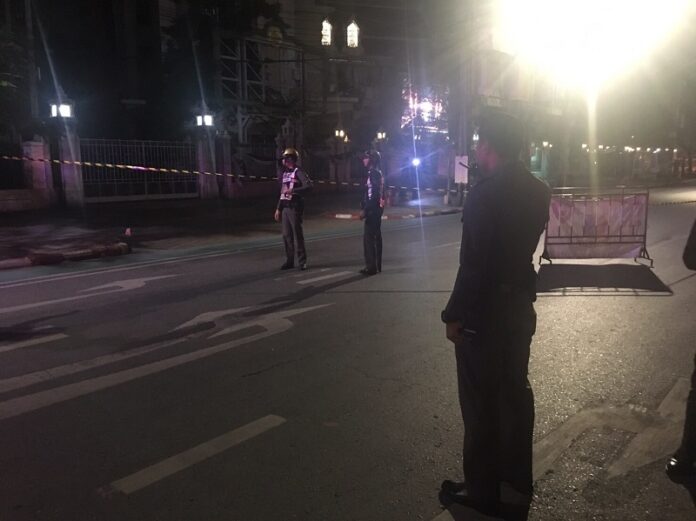 BANGKOK —  An explosion reportedly injured two people Monday night in Bangkok's historic quarter, though police said it was not a bomb attack.
A loud bang was heard at about 8:40pm in front of the National Theatre, opposite to the Sanam Luang, where cremation rituals for His Majesty the Late King Bhumibol are being prepared.
Bomb Timer Found at Site of Sanam Luang Explosion: Police Source
Chanasongkram police station chief Col. Pitak Sutthikul said two people suffered minor injuries. He said the explosion was caused by lighting equipment failure, not a bomb.
"I can confirm to you that this is not a bomb attack," Pitak said by telephone Monday night.
He added that Bangkok police commander Sanit Mahatavorn was at the scene and will give a formal statement to the press later.
Bomb squad officers were seen combing the area for evidence.
The incident came a month after a small explosive device went off at a garbage bin on nearby Ratchadamnoen Avenue, wounding two city cleaners. Police have yet to identify the perpetrators.