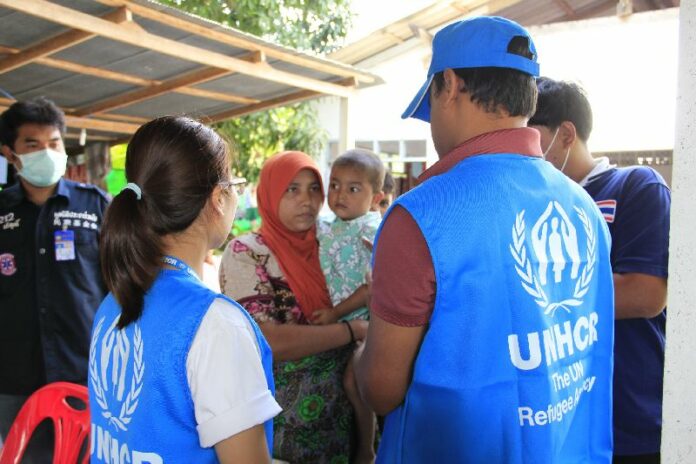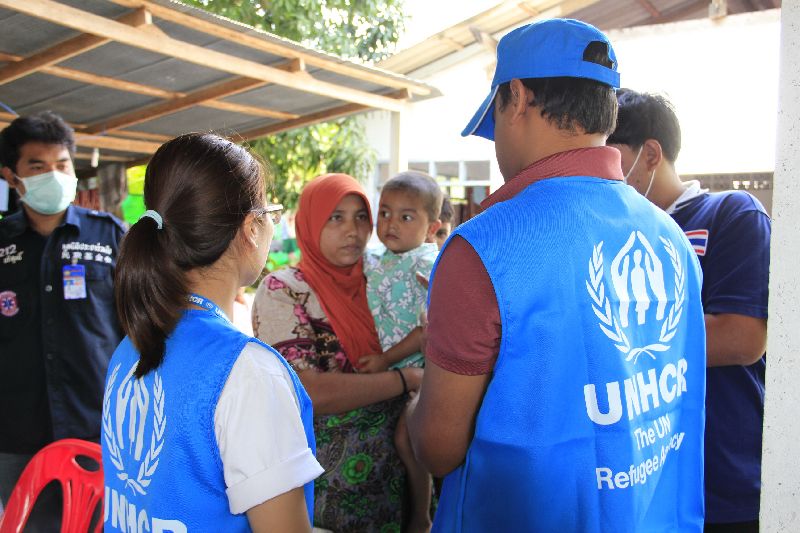 BANGKOK — The death of a Pakistani Christian detainee at an immigration police detention center prompted a human rights organization to issue a statement on Saturday calling for the military government to investigate the death and put an end to indefinite detention of asylum seekers.
The death of Ijaz Masih, 39, a Christian Pakistani who suffered from a heart attack May 27 at the Immigration Detention Center in Bangkok, led Human Rights Watch to issue a statement Saturday calling for the investigation of the death and to end the indefinite detention of asylum seekers. An activist working with refugees said the problem is partly to do with Thailand's lack of laws recognizing asylum seekers and the conditions at detention centers.
The rights organization said Masih had been detained for more than a year on an illegal entry charge and that the United Nations High Commissioners for Refugees, or UNHCR, had rejected his refugee claim the day before. He died shortly after he was transferred to the Police General Hospital, the statement said.
"Thai authorities are putting people who seek refugee protection at grave risk by keeping them in awful conditions in immigration detention centers," said Brad Adams, Asia Director at Human Rights Watch. "Ijaz Masih's death should be a wake-up call to end this abusive policy of incarcerating asylum seekers awaiting application results and refugees."
Adams added that the Thai government should recognize that its punitive detention policy towards asylum seekers is both inhumane and counterproductive.
"Punishing people who are fleeing ghastly conditions at home will not keep them away but just add to their misery," he said.
Parinya Boonridrethaikul, a veteran activist working with asylum seekers said by phone on Sunday that because there exists no law in Thailand recognizing refugees, they are given status as illegal immigrant.
"So there's no policy to […] care for these people," said Parinya.
Thailand is not a party to the 1951 Refugee Convention and there exist no law to recognize refugee status and procedures to assess asylum claim. Many ended up being detained indefinitely, said Parinya.
According to Parinya, there are currently about 260 asylum seekers being detained at the immigration police's detention center at Soi Suan Plu in Sathorn area in Bangkok. She said there are an estimated 8,000 asylum-seekers from about 40 countries in the kingdom.
The conditions inside the detention center are off-limits to outsiders, said Parinya, who added that descriptions from those who have been detained made it clear they are worse than in Thai prisons – which are already notorious for housing prisoners beyond their capacity.
"If all [detainees] slept on the floor in the detention room at once, there would be no space to walk," said Parinya, adding that the budget for a day of food for each detainee's three meals is 45 baht. The same sum can buy you a single meal from street food vendor in Bangkok. A detention room, said Parinya, holds about 60 to 100 people.
Parinya is pinning her hope on government-introduced regulations. She said the cabinet met Jan. 10 and came up with a resolution on the need for new regulations to treat asylum seekers differently. Since then there have been no details or visible progress on the new regulations, Parinya added.
Adams proposed the government adopt alternatives to detention that are being used in other countries such as open reception areas and conditional release programs.