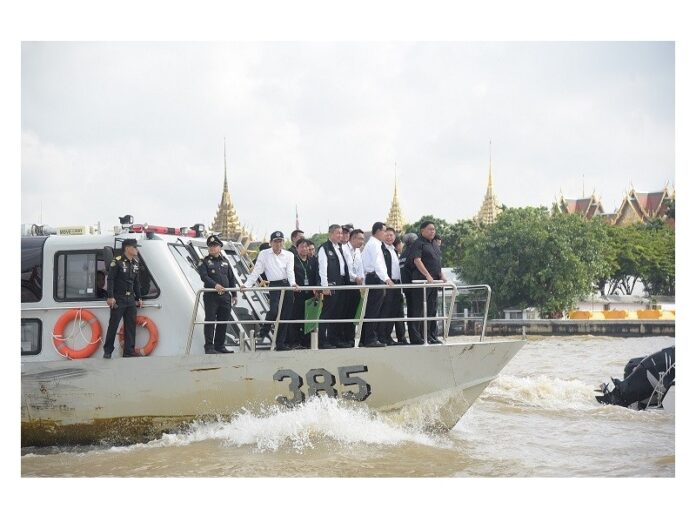 BANGKOK — Sandbags were placed Thursday along the northern side of both banks of the Chao Phraya River in Bangkok, in an effort to prevent possible floods.
Bangkok Governor Police Gen. Asawin Kwanmuang boarded a boat on Thursday to survey areas along the river in the capital and warned that 430 Bangkok homes in 18 communities outside the dyke may soon be affected by the rising water level flowing down the river from upper provinces.
The governor instructed Bangkok Metropolitan Administration, or BMA, officers to keep a close eyes on the situation along both banks and look after vulnerable homes. Asawin said the Department of Irrigation had informed them that it will have to release more water from its dams, which will eventually flow down the river through Ayutthaya province in the days ahead.
"Today, the BMA has warned people [along both banks in the northern parts of Bangkok] to move stuff to higher ground and water has begun entering some houses," said the governor, adding that MBA mobile medical units will be visiting the areas where people may develop water-born diseases.
According to the Meteorological Department, from Saturday to Tuesday, Bangkok will see more rainfall.
Asawin said the BMA will try to drain away water as quickly as possible if there are flash floods in parts of Bangkok, particular from Sanam Luang, the site of the royal cremation of King Bhumibol.