Top: Thongbai and her husband Buntham operate a noodle stall in Bangkok's Bang Rak district.
By Sattrawut Bunruecha
BANGKOK — Tuk-tuk driver Kamruay Dandongmuang used to rent a room in Bangkok's Bang Rak district but had to move out when the cost of living became too high. After the city swept out many of the sidewalk food vendors, he could no longer find affordable meals.
"Many people come to visit the area," Kamruay said. "But they are not happy. It's an illusion!"
Now he plans to move back to his hometown in the northeast to run his own farm and live quietly with his family – once his children graduate from college.
Elsewhere, Thongbai drips with sweat amid the pungent odor of wastewater as she prepares noodles. She laments that, as the area is reinvented as a "creative district," the moneyed urbanites surging into the area aren't interested in her fare.
"Those people prefer to eat at luxurious places instead of decrepit food vendors," she said on a recent visit. "But foreigners don't care whether it's an old place or not."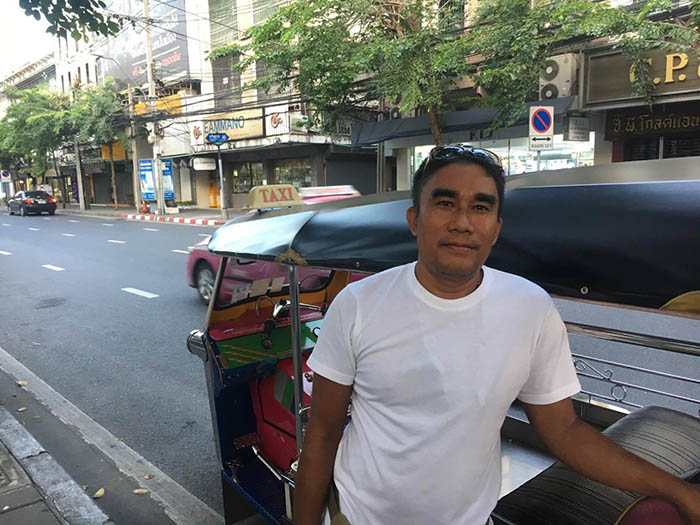 Indeed, those frequenting her stalls tend to be foreigners, expats, and people living in the area, rather than the new youth hip folk of Bangkok expanding their cosmopolitan frontiers.
Though the goals driving the neighborhood's makeover are admirable, silent in the conversation about its future are the voices of residents and low-income workers whose ways of life are threatened by the rapid gentrification that is taking hold.
Bang Rak is an area of dramatic contrasts. Stately buildings and five-star riverside hotels are at odds with the cart-pushing street vendors, motorcycle taxis and low-income workers eking out enough for a meal at a time in their shadow.
The relocation earlier this year of the Thailand Creative and Design Center to the austere Grand Postal Building on Charoen Krung Road helped breathe new life into what had been an area in decline.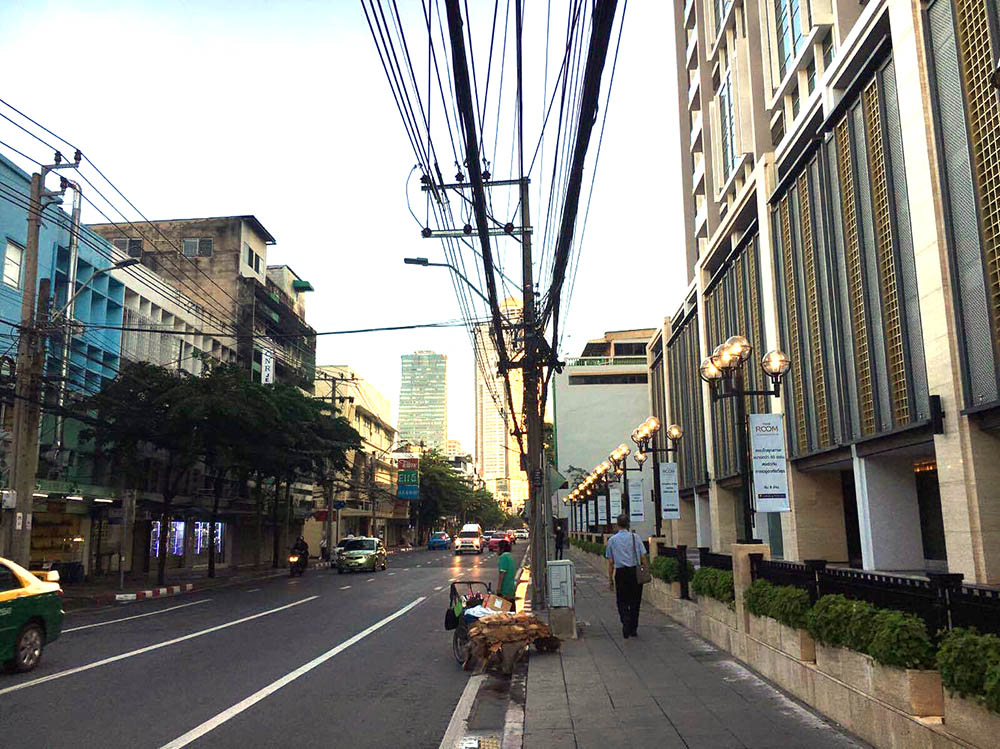 The explosion of cafes, restaurants, boutiques, galleries and dazzling luxury condos has caused the upwardly mobile to flock to this suddenly hip neighborhood by the thousands every weekend.
The neighborhood's desirability has gotten a boost from concerted efforts to revive it by turning it into an arts district that is a showcase for creativity that drives economic prosperity.
In Bang Rak, the issue is complicated by many stakeholders. Recently, City Hall forced food vendors out of the street to sanitize the sidewalks. Cultural preservationists see extinction on the horizon for a unique culinary identity.
The vendors who once dominated the street are now almost gone from sight.
"These vendors need to support their children's education," Thongbai said.
"We do not want development, we want happiness," one resident said, asking not to be named for fear of repercussion. "Who knows. The children of these poor people will probably grow up to become the driving force of the nation."