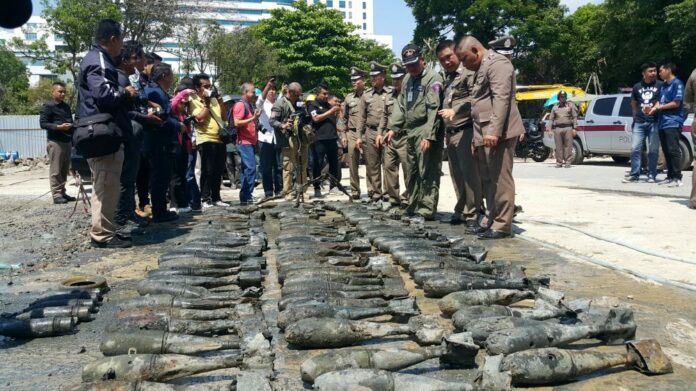 BANGKOK — More than 80 bombs were discovered Monday afternoon at a construction site on Ratchawithi Road.
Police were alerted at about 1pm to investigate a construction site near the Krung Thon Bridge where they found 84 conventional dumb bombs lodged about five meters underground.
Col. Samart Promchat of Samsen Police said the explosives are BDU33 model bombs, adding that they each measure 45 centimeters in length and weigh 11 kilograms.
They were discovered by workers digging the land for a construction project.
Police said they are investigating the provenance of the explosives.