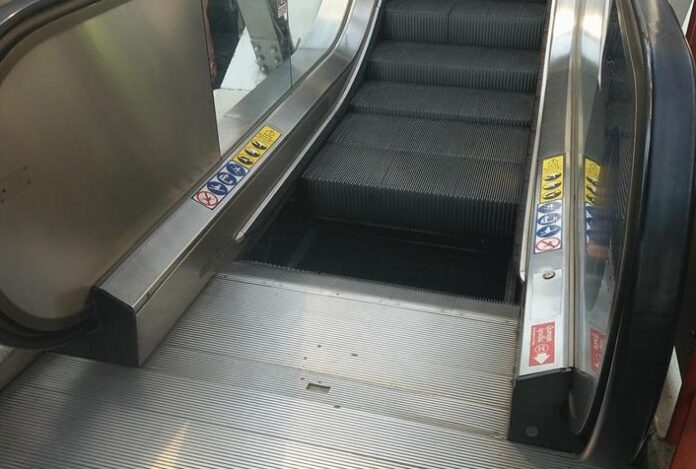 BANGKOK — BTS Skytrain management said late Monday safety inspections will be conducted at every station after a woman narrowly missed falling when an escalator failed.
An unidentified woman nearly fell into the mechanical pit when part of the moving stairway collapsed at about 3pm on Monday, according to a witness. Ananya Rittichai wrote online that she was behind a woman with a suitcase when she was about to use the escalator to go up to the BTS Phaya Thai platform when it broke.
"I was so shocked and scared to death. This is the first time in my life I felt close to death," Ananya wrote.
The escalator resumed operation Tuesday morning. The Bangkok Mass Transit System, which operates the BTS, did not explain what caused the escalator to fail.
Asked to explain what happened, a spokeswoman referred inquiries to a statement posted online late last night said every escalator at every station would be checked without explaining what had happened. It noted that this was the first such incident since the system opened 18 years ago.