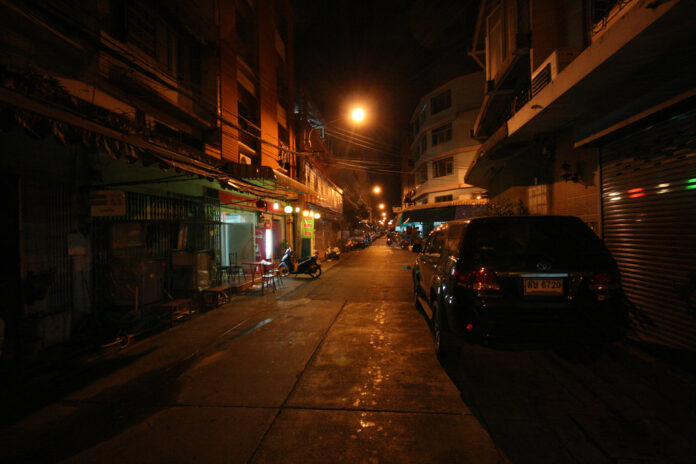 BANGKOK — Dark streets, underpasses and other unsafe parts of town will be better lit, monitored and cleaned within another week, according to Bangkok's governor.
Hundreds of locales throughout the capital identified by the metropolitan police force last year have been undergoing renovation, and Gov. Aswin Kwanmuang on Thursday announced that efforts to make them safer are nearly complete, with only 10 such spots of the original 300 remaining.
"It's scheduled to finish by Aug. 10," he said. "Then there will no longer be dangerous-looking areas in Bangkok." The project began six months ago.
In February 2017, the metropolitan police identified places near abandoned structures, bridges, bus stops and open spaces without residences. They assessed factors such as the number of light posts, security cameras, overgrown trees and trash piles.
City Hall was then instructed to make improvements to the problematic areas. It said the most were found in the Phasi Charoen district. Other locations include a park near the Sathon pier, in front of MRT Phahon Yothin, a bus stop near BTS Wongwian Yai, the Samsen train station as well as Ratchadamri and Phloen Chit roads in the Pathum Wan district.
There was no details on what crime levels have been in the areas marked unsafe by the police.
This February, the governor announced the blighted areas would be eradicated within 100 days to improve quality of life, but that timeline proved overly optimistic.
Work crews have taken measures such as installing lights and cameras, clearing trash, cutting trees and demolishing abandoned buildings. Where possible, some of the areas will be developed into parks, sports fields or other recreational spaces.