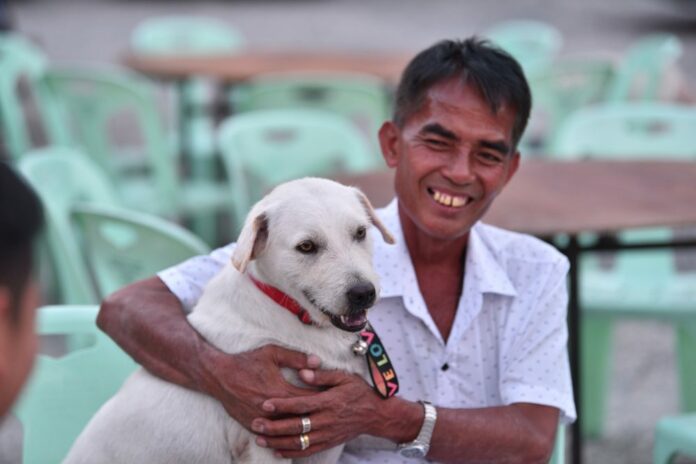 BANGKOK — When his beloved dog ran away from home, Boonsong Meethao rushed to pray to the spirit he worships, promising to hold a grand banquet if his best friend were safely returned.
Four days later the dog came home, and now the man is holding up his end of the bargain.
Boonsong, 60, organized a feast Saturday evening at his neighborhood in Bangkok's Bang Kapi district to celebrate the return of Lukmoo, who he said got scared by fireworks and ran off on New Year's Eve.
He said he wanted the dog, which has lived with him since a puppy, to come home within five days.
"I rode a motorbike to look for it everywhere and couldn't find it, so I went to pray with [the spirit] because I was scared it might starve to death. … It might be able to last for just about five days," he told Khaosod.
Boonsong said Lukmoo likes to eat grilled pork and is loved by everyone in the neighborhood because he's a very gentle dog.