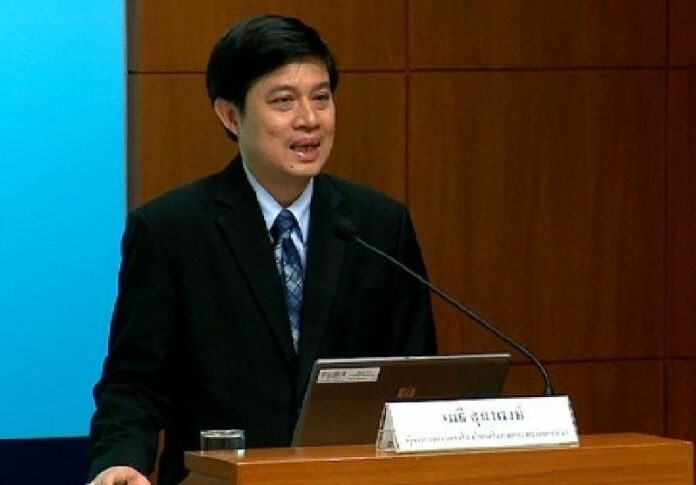 (1 October) Senior Direction of the Bank of Thailand (BoT), Mr. Methee Suphapong, said that the Bank is expecting the lesser growth of the national GDP, which had been predicted to be 4.2% earlier this year.
The US Quantitative Easing Policy (QE), the delayed recovery of the European economy, and low government spending in Thailand were cited as the risks for the kingdom′s greater economic growth.
However, the BoT Senior Director insisted that the nation's economy in August had been stabilised, after national consumption rate expanded 0.6%. Nonetheless, the national investment had fallen 4%, due to the decreasing number of electronics and motor equipment imports.
Business Confidence Index (BCI) has been reduced to 20 months-lowest 47.5 in October, from 48.3 in July. The last quarter BCI stands at 51.7, breaking the record of the 21 months-lowest, after it had been lowered from 53.3, as many manufacturers put their investment on hold to recalculate the economic situation.
Mr. Noppon Thepsittha, President of the Thai National Shippers? Council, said that his organised had lowered the export growth down to 2.5%, from 3%, and suggested that last quarter's export revenue should not be lower than 20,500 million USD.
For comments, or corrections to this article please contact: [email protected]
You can also find Khaosod English on Twitter and Facebook
http://twitter.com/KhaosodEnglish
http://www.facebook.com/KhaosodEnglis