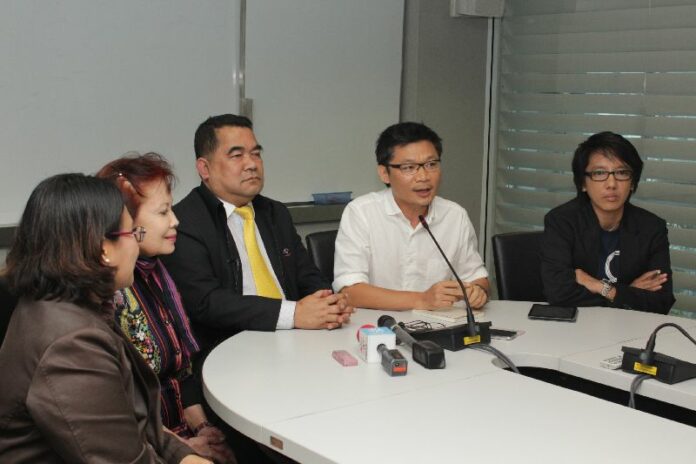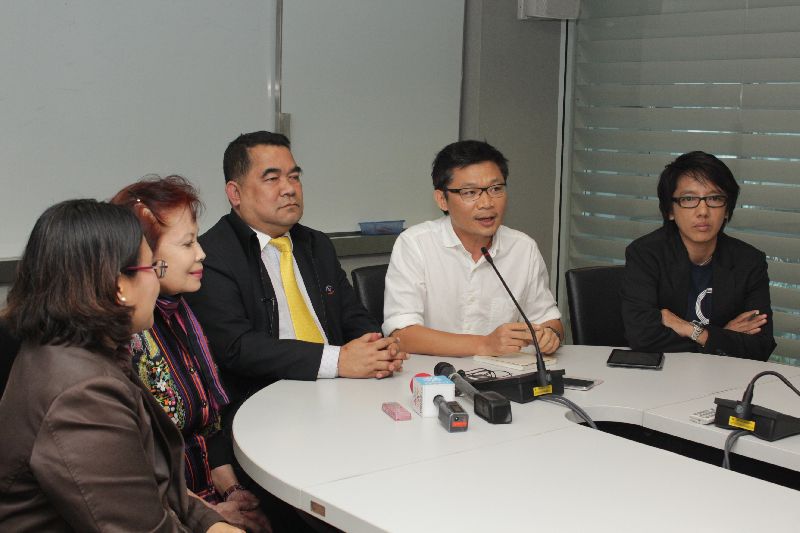 (1 October) The director of state-owned Channel 9 has insisted that he did not censor a documentary about the campaign against the government-backed dam construction project in northern Thailand.
↵
The documentary program ?Kon Khon Kon? (literally, Human Searching Human) had been scheduled to air an episode on 28 September featuring Mr. Sasin Chalermlar, an environment activist , who had walked for 388 kilometres from Mae Wong National Park to Bangkok to protest the construction of a dam there.
The much-anticipated episode was pulled out at the last minute, causing much puzzlement and uproar on the social network.
The dam itself had already posed as an issue against the current government, as it is concluded in the 350 billion baht 'Water Management Programme' and situated in the National Park in Nakhon Sawan and Kampaeng Pet provinces.
Mr. Sasin, who also serves as the secretary-general of Seub Nakhasathien Foundation, argues that the dam would irreversibly damage the lush forest in the area. Other activists accused the government of conducting insufficient research into the project, and attempting to cover up the negative effects to the dam construction.
The opposition to Mae Wong Dam also gained momentum among urban middle class citizens in Bangkok, many of whom harbour deep hostility toward the government of Prime Minister Yingluck Shinawatra and her brother, former Prime Minister Thaksin Shinawatra.
To anti-government critics, the cancellation of "Khon Khon Khon" emphasized the belief that the government was trying to interfere with freedom of information.
On 30 September, Mr. Anek Permvongseni, President of MCOT which operated Channel 9, said in a press conference that the ?Kon Khon Kon? documentary "was not banned", but it was merely "delayed".
Speaking alongside Mr. Prasan Inkanant, Deputy Manager of TV Burabha, the producer of ?Kon Khon Kon?, Mr. Anek said the episode regarding Mr. Sasin involves sensitive issues, and may have caused negative effects to the polarised society.
Therefore, MCOT has suggested that the production company should re-edit its content to be "inclusive" for the audience, such as adding different opinions about Mae Wong Dam, before airing the show, Mr. Anek said.
The President also insisted that his company had not been intervened by any group, and confirmed that the show will finally be broadcast on 12 October. He stressed that the relationship between MCOT and TV Burabha is still good.
Meanwhile, Mr. Prasan of TV Burabha said the producers would fix the content as suggested by MCOT, in order to reach a compromise with the station, and expressed his belief that the situation should represent a good example of how to fight something in a peaceful manner.
"It is the best option to release the show", said Mr. Prasan, "Considering the impact that many people have seen the controversy as a political issue."
For comments, or corrections to this article please contact: [email protected]
You can also find Khaosod English on Twitter and Facebook
http://twitter.com/KhaosodEnglish
http://www.facebook.com/KhaosodEnglis