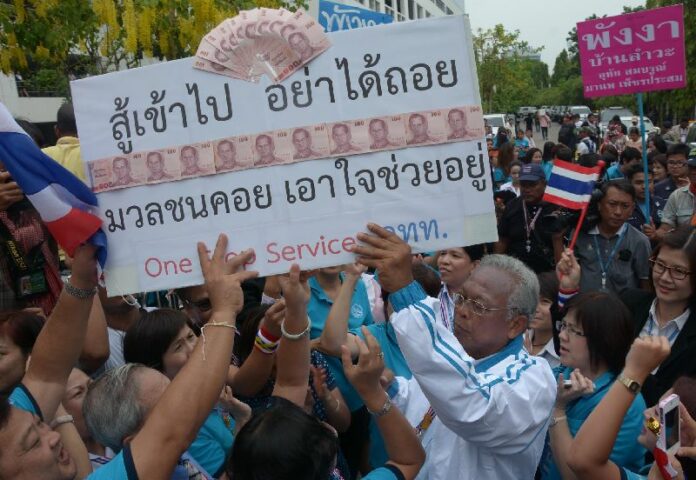 BANGKOK — Despite the economic fallout caused by Thailand's protracted political crisis, Thai commercial banks are still enjoying a high level of stability, a top official insists.
Salinee Wangtal, deputy director of the Bank of Thailand (BOT), says an analyst team has run a simulation of "the worst case scenario" for Thailand's economy, and discovered that the country's financial sector is well-equipped to survive a prolonged economic recession.
Even with "2-3 years" of recession, Thai commercial banks will still be able to function normally as the pillar of the national economy, Ms. Salinee claimed.
She added that Thai banks have a vast reserve of emergency funds to cover the cost of defaulted debts.
In fact, she said, overall credits among the Thai commercial banks have been gradually growing over the past few months.
"The growth is lower than the same period last year … but it's a normal pace for a slowing economy," Ms. Salinee said.
For comments, or corrections to this article please contact: [email protected]
You can also find Khaosod English on Twitter and Facebook
http://twitter.com/KhaosodEnglish
http://www.facebook.com/KhaosodEnglish