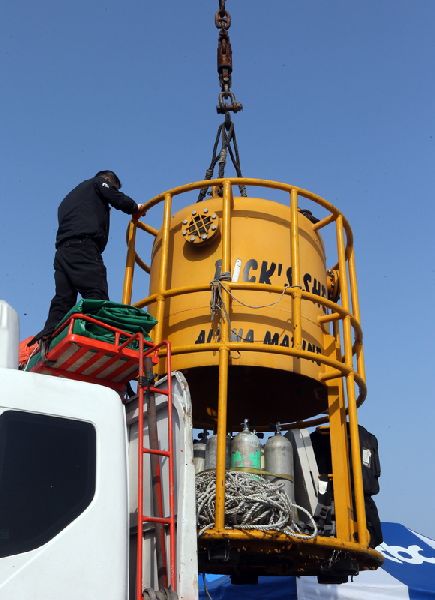 SEOUL (DPA) — South Korean divers are preparing to use a diving bell to help in the recovery of bodies from a sunken ferry, the Yonhap News Agency reported.
More than 90 bodies were thought to be trapped in the wreck of the Sewol, which capsized and sank on a journey from Incheon to the resort island of Jeju on April 16.
The use of the diving bell will help searchers stay underwater longer and dive deeper in their recovery efforts. The bell has an air-filled space for divers where they can rest and resupply, the report said.
High tides, strong currents and poor visibility have hindered the divers' efforts.
The authorities have confirmed that 210 of the 476 people on board are dead and that 92 people are still missing. One hundred and seventy-four people escaped on the day the ship sank.