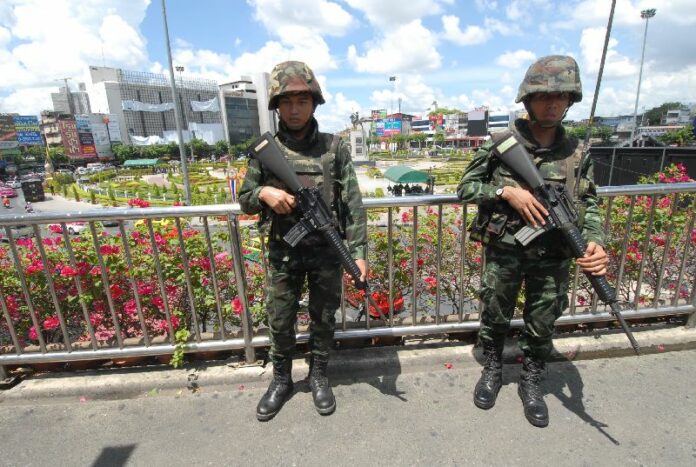 BANGKOK — Transportation companies in Thailand are taking a serious hit from the economic slowdown caused by the country's ongoing political crisis, said the President of the Land Transport Federation of Thailand (LTFT).
A contraction in the demand for transportation has left approximately 30% of Thailand's trucks — around 300,000 vehicles — sitting idle in parking lots, LFTF President Mr. Yoo Jienyuenyongpong said on Sunday.
"Since the protests broke out at the end of 2013, the demand for good transportation has shrunk to no less than 5-10%, particularly after the Songkran Festival" said Mr. Yoo. "Rainy season is typically low season for transport, and the demand has sharply dropped 30%, even less than last year's 20%."
According to Mr. Yoo, the political situation has also caused a decrease in the number of newly purchased vehicles.
"Companies have purchased only 8,000 vehicles so far this year," Mr. Yoo said. "The number has not made it up to 50% of last year's figure at approximately 40,000 newly-purchased trucks. It is expected that the number will drop further throughout the year."
The political situation in Thailand has affected the country's balance of exports and imports, which is now in deficit. Investor and consumer confidence have also taken a dive because of uncertainty about the country's future.
Many transportation companies lack policies to lay off drivers because they are accustomed to the recent years of labour shortage, Mr. Yoo said. He predicted that the companies will have no choice but to sustain their businesses until the political crisis is solved and the economic is revived.
"However, if the economy does not improve, small transport companies may be forced to shut down", said Mr. Yoo.
For comments, or corrections to this article please contact:[email protected]
You can also find Khaosod English on Twitter and Facebook
http://twitter.com/KhaosodEnglish
http://www.facebook.com/KhaosodEnglish