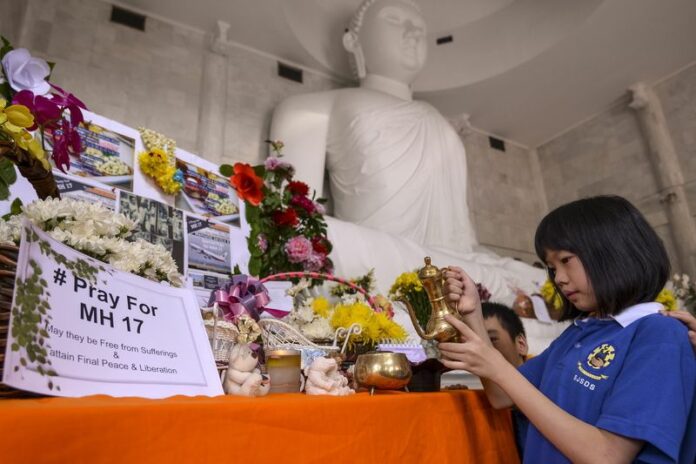 BANGKOK — Officials have warned that the suspected downing of a Malaysian Airline plane in Ukraine could discourage Westerners from traveling to Thailand, further crippling the Kingdom's already-struggling tourism industry.
The incident may have a "psychological effect" on European tourists, causing them to delay plans to travel to Southeast Asian nations, especially because many of those who perished on flight MH17 were Dutch and Scandinavian, said Ponthip Hiranket, deputy president of the Tourism Council of Thailand (ICT).
"The reason why it will affect other countries apart from Malaysia is because when tourists plan a long-distance trip, they tend to cover many destinations in one trip," Ms. Phontip said. "They tend to use Kuala Lampur as the main link to other countries."
She continued, "Of course, not only Thailand will be affected, as tourists may reconsider their trips to the entire Southeast Asian region as a whole."
Ms. Ponthip's warning came amidst growing evidence that flight MH17, which traveled between the Netherlands and Malaysia, was downed by pro-Russia separatist rebels in Ukraine, possibly with anti-air missiles supplied by Russia. The rebels and Russia have steadfastly denied the allegation.
More than 270 people died in the crash.
The ICT's deputy president added that even before the MH17 tragedy took place, Thailand was already seeing fewer tourists from European nations. According to Ms. Ponthip, the number of European tourist arrivals in July is down by 10% compared to the same period last year.
She blamed the slump on the country's ongoing political turmoil, including the six-month protest campaign against the previous government that started in November and the declaration of martial law over the entire nation by the military junta's in May.
"The European market still has a negative perception of these issues," Ms. Ponthip said.
Nevertheless, she predicted that the Thai tourism industry will recover by "High Season," which starts in October. Ms. Ponthip also said she believes the psychological effect caused by the MH17 crash will be only last in the short-term.
Sisdivachr Cheewarattanaporn, chairman of the Association of Thai Travel Agents (ATTA), said he also believes the MH17 tragedy will affect the Thai tourism industry indirectly, but is confident that there will be only a "small psychological effect."
"I think it will not affect the overall situation of tourism in ASEAN region, even Thailand," said Mr. Sisdivachr, referring to the Association of Southeast Asian Nations, to which Thailand is a member.
For comments, or corrections to this article please contact: [email protected]
You can also find Khaosod English on Twitter and Facebook
http://twitter.com/KhaosodEnglish
http://www.facebook.com/KhaosodEnglish