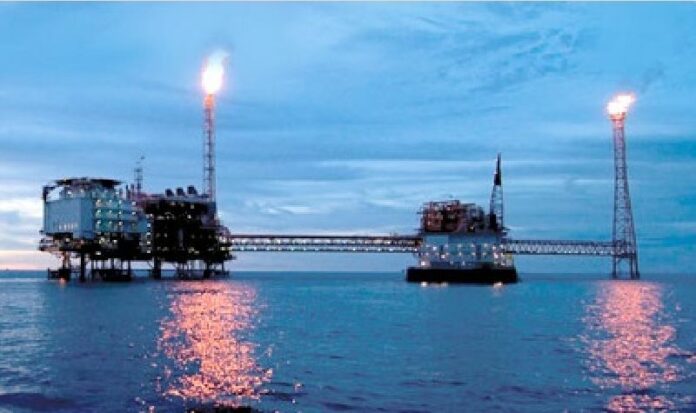 BANGKOK — The director of Thailand's state-owned petroleum company has advised the military junta to raise the price of gas to make up for massive losses of revenue last year.
Piyasawat Amranand, executive director of PTT Public Co., said the company has been losing money for seven years because of its effort to subsidise the price of LPG and NGV gas, which are used for cooking and driving, respectively.
"Especially last year, we lost 30 billion baht," Mr. Piyasawat said. "If this continues, it will affect the investment status of PTT."
He continued, "It depends on the government and whether they are willing to raise the price to reflect the true cost, or are too scared by the public reaction."
According to Mr. Piyasawat, the current price for NGV has been pegged at 10.50 baht per kilogram for the general population, which is far lower than the price PTT sells to other state enterprises, such as the Electricity Generating Authority of Thailand (EGAT).
"Since we sell it cheap to the people, more gas is consumed," Mr. Piyasawat said.
NGV is commonly used by public transportation vehicles in Thailand because of its low, subsidised price.
Since staging the coup against the elected government on 22 May, the military junta's National Council for Peace and Order (NCPO) has promised to restore economic growth and improve the well-being of the Thai public.
The NCPO has not yet publicly responded to Mr. Piyasawat's proposal.
Meanwhile, PTT Global Chemical, a subsidary of the state-owned enterprise, was sued by local government officials today for damages caused by its oil spill in the Gulf of Thailand last year. Today marks the first anniversary of the spill, in which more than 50,000 litres of crude oil were leaked from a faulty pipeline operated by PTT Global Chemical.
The company was also recently sued by business owners on Koh Samet island, whose beaches were polluted by the spill.
For comments, or corrections to this article please contact: [email protected]
You can also find Khaosod English on Twitter and Facebook
http://twitter.com/KhaosodEnglish
http://www.facebook.com/KhaosodEnglish