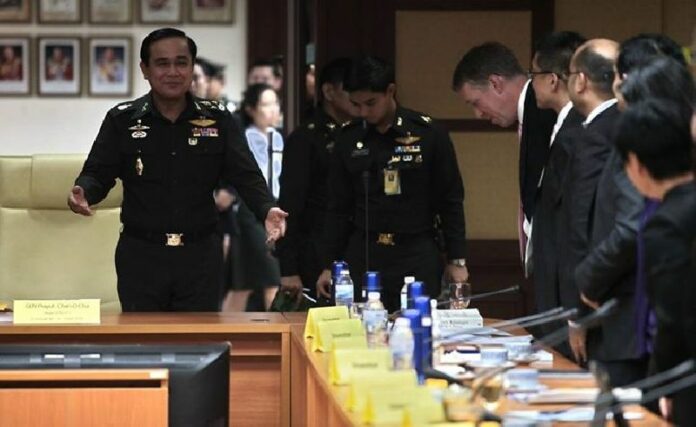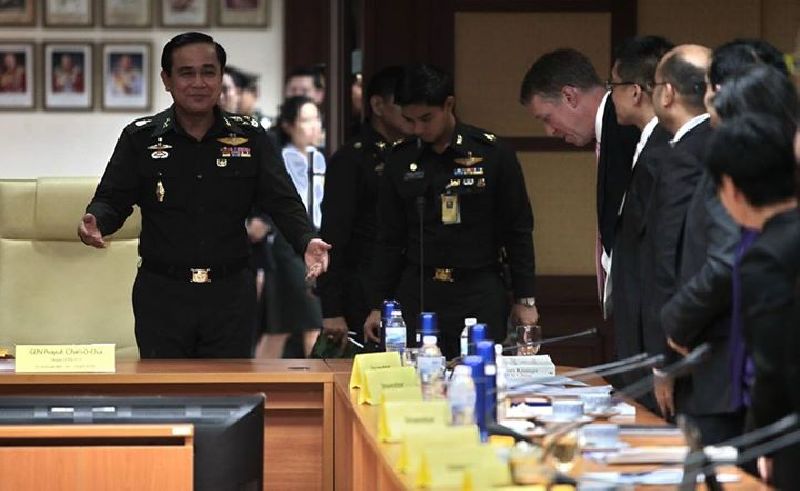 BANGKOK — Prime Minister and junta leader Gen. Prayuth Chan-ocha told a group of foreign investors in Bangkok today "not to worry" about Thailand's political situation.
Gen. Prayuth was addressing delegates from the Thai-European Business Association at the Royal Thai Army headquarters in Bangkok today.
"Thank you for giving honour to the NCPO," Gen. Prayuth told the businesspeople through an interpreter, using the formal name of the junta, the National Council for Peace and Order (NCPO). "Now that everyone has given honour to the NCPO, the NCPO gives honour to everyone."
Gen. Prayuth promised to ensure that Thailand remains a central hub for foreign investors.
"I am aware that businesspeople have many concerns about issues [in Thailand]," he said. "I'd like to ask you not to worry about anything at all. The NCPO is aware that investors focus on investment as their priority."
Gen. Prayuth also said he would gladly consider any suggestions submitted by the delegates, who are the first foreign investors to officially meet with Gen. Prayuth after he appointed Prime Minister on 21 August.
Six months of anti-government street protests prior to the 22 May coup devastated Thailand's tourism industry and unnerved many foreign investors. The NCPO says it was necessary to intervene to restore stability and pave the way for a series of national reforms.