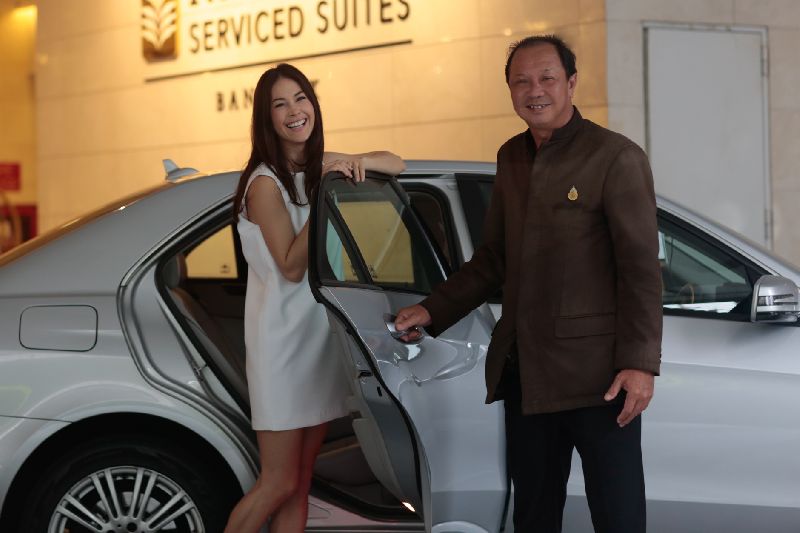 BANGKOK – Thailand has become the latest country to ban the service of the international crowd-source taxi company Uber.
Teerapong Rordprasert, director of the Department of Land Transport, said in a statement today that Uber service is against public vehicle laws in Thailand because its drivers do not hold proper licenses to operate as taxis and are not registered, while its fares are lower than the standard set by Thai authorities.
"Furthermore, the payment of fares via credit cards may affect the financial security of the passengers," Teerapong said.
According to the announcement, the formal ban on Uber service in Thailand has been reached following a joint meeting between the Department of Land Transport and military units in Bangkok; since Thailand is currently under martial, the armed forces are also responsible for laws enforcement and other civilian matters.
The US-based company Uber first launched its premium car service in Thailand in April 2014. Mobile phone users could book sedans serviced by drivers contracted with Uber and pay for their rides via credit card.
Although many customers were initially dissuaded by the service's relatively steep price, the company launched a low-cost service in Bangkok in October offering cheaper rates than the proposed fare increase for conventional taxis. The service, called UberX, offers a base fare of 25 baht plus 1 baht per minute, with a minimum fare set at 45 baht.
The rate is significantly lower than the base fare of 35 baht plus 5-5.50 baht per kilometre currently charged by conventional taxis in Bangkok. The Thai military government also recently approved a fare hike for taxis that will increase the current per-kilometre fare by 8 percent in December 2014 and 13 percent in June 2015.
Uber previously made headlines around the world for its disruption of conventional taxi businesses in many capital cities, such as Paris, Kuala Lumpur, and Frankfurt. The confrontation led taxi unions in some countries to seek legal action against Uber, citing a lack of regulations over the self-employed drivers working for the company.
Teerapong, the Department of Land Transport director, warned that Uber drivers in Thailand risk paying a fine of at least 4,000 baht if arrested by police.
"The Department of Land Transport would like to ask the public to only use legally-registered taxis, and do not be misled by the purported advantage [of Uber]," Teerapong said.
However, a number of Bangkokians have expressed their support for Uber service on the social media, arguing that many Thai taxi drivers in the financial district notoriously refuse to pick up Thai passengers, preferring foreign customers who they can charge an extortionate flat-fee instead. Some passengers are also concerned by a lack of criminal background check for conventional taxi drivers.
The chronic problem led to the creation of several mobile phone applications that allow Bangkokians to call taxi drivers and arrange taxi rides on their own, such as Grab Taxi and Easy Taxi.