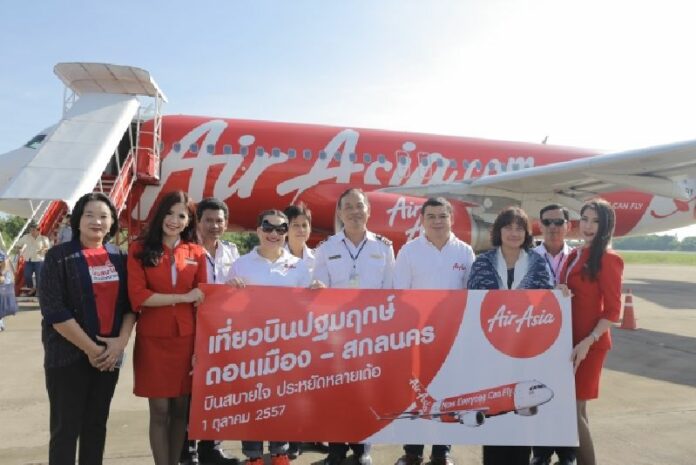 BANGKOK – Thailand's military government is asking domestic "low-cost" airlines to raise their ticket prices to prevent stealing market share from inter-provincial bus companies.
Thailand's Minister of Transport, Air Chief Marshal Prajin Janthong, said the cheap fares for domestic flights offered by low-cost airlines are hampering the business of public bus companies in Thailand.
"We cannot set the fares of low-cost airlines, but we will seek cooperation from these airlines to refrain from setting fares that are too low, because they may affect other types of public transportation," said ACM Prajin, who also sits in the ruling military junta.
His comment came after Suchinda Cherdchai, the owner of several major bus companies, filed a complaint with the government claiming that her business has been affected by domestic airlines, some of which offer prices cheaper than bus tickets.
Suchinda, aka Lady Giew, is believed to have strong ties with Thai authorities. According to Isra News, Suchinda's companies have secured over 1.9 billion baht worth of contracts with at least eight state agencies in the past ten years.
After a meeting with operators of several bus companies last month, ACM Prajin told reporters that he was concerned to see a decrease in the number of passengers using buses to travel domestically.
"There are fewer passengers in routes to important provinces like Chiang Mai and Phuket, and some provinces in northeastern region," ACM Prajin said. "The major reason behind this is the cheap promotions offered by low-cost airlines."