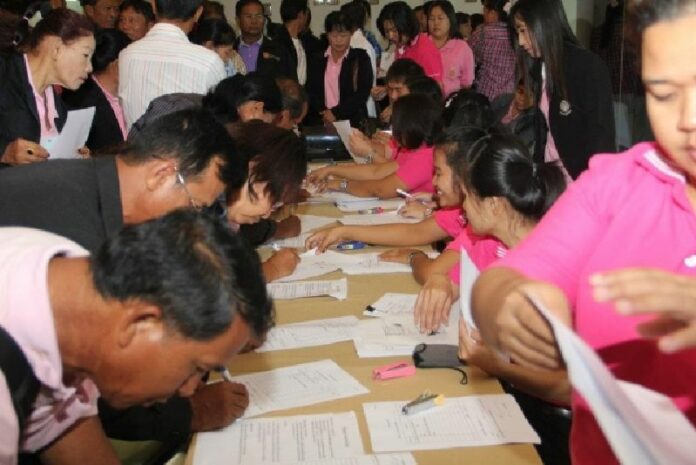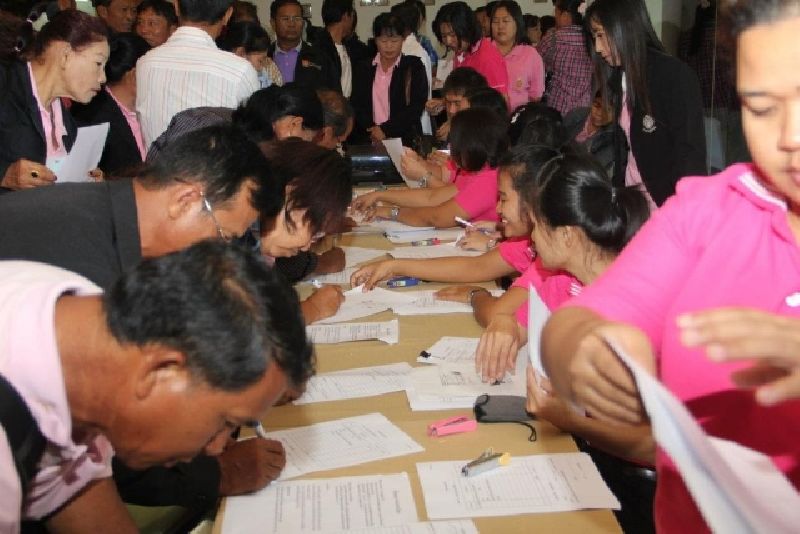 BANGKOK — Household debt in Thailand will to rise this year but at a slower pace, the National Economic and Social Development Board (NESDB) said yesterday.
According to NESDB's deputy secretary-general Chutinart Wongsuban, household debt reached 85 percent of the gross domestic product (GDP) in the fourth quarter of 2014, up from 84 percent the quarter before.
This trend is expected to continue in 2015, but Chutinart stressed that the pace rising debt of is "not worrying" compared to many other countries, thanks to Thai financial institutions' careful deliberation on loan applications.
According to NESBD, debt defaults also rose in the last quarter of 2014.
"The number of people who failed to repay debt for more than three months in the last quarter of 2014 rose to 30.4 percent, which is valued at more than 14.2 billion baht," said Chutinart. The amount of outstanding credit card debt also increased by 25.3 percent to around 8 billion baht, she said.
Chutinart said it is important to monitor "risky groups" like farmers and general laborers, who the most likely to default on their loans as the price of agricultural produce continues to fall and the overall economy remains sluggish.
"Even though it will not affect the credibility of financial institutions, these risky groups will be vulnerable to other factors, like the economy, natural disasters, and emergency needs," she said. "They may be at risk of relying on informal loans."