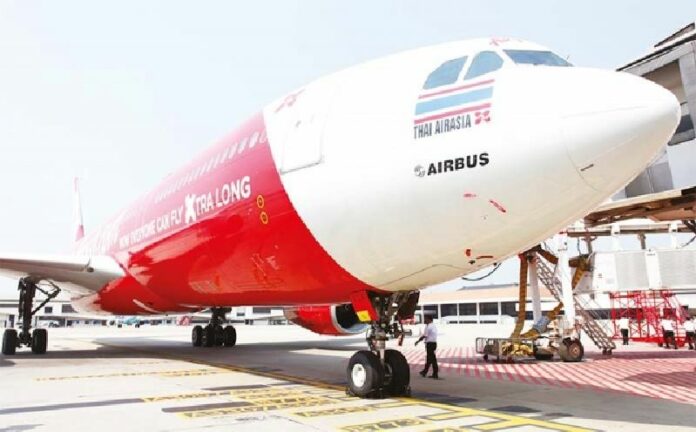 BANGKOK — Thai airlines have canceled flights to northern Japan and indefinitely delayed plans to buy new planes after Thailand's aviation safety ranking was downgraded by a United Nations agency last week.
Nadda Buranasiri, an executive of Thai Airasia X, says the company will no longer offer flights to Sapporo, Japan, from 1 August onward. He told reporters yesterday that the cancellation was because the "aviation situation between Thailand and the International Civil Aviation Organization (ICAO) has not yet returned to normal, so it affects our plan to service passengers in this route."
The ICAO marked Thailand with a "red flag" on 18 June, denoting the Thai Department of Civil Aviation's failure to properly monitor and enforce safety protocols of airlines based in the Kingdom. The downgrade followed the ICAO's warning in March that airlines operating from Thailand were falling short of global safety standards.
Although Airasia is headquartered in Malaysia, the company has two subsidiaries – Thai AirAsia and Thai Airasia X – that are registered as Thai airlines.  Nadda said the flights to Sapporo may be resumed if the ICAO and Thai authorities manage to resolve the issue.
"Thai Airasia X is forced to temporarily suspend its service in this new route," Nadda said, "We are very sorry about it, because Sapporo is a city with great capability, tourists can go there all year round. I would like to apologize to all passengers who booked the seats in advance."
He added that Airasia flights to other cities in Japan and South Korea will continue for the time being, because the company has been granted a reprieve by the Japanese and South Korean governments to operate those routes. However, the company will not open any new flight routes to Japan in upcoming months, Nadda said.
"We support and will fully cooperate with the authorities' effort to solve problems and defuse the aviation situation in Thailand as soon as possible," said Nadda.
Meanwhile, Chairat Saengchan, an executive of Jet Asia Airway, another airline based in Thailand, said the company has delayed its plan to purchase six new aircrafts for new routes.
"We are not confident whether we can continue to operate the flights as usual, because in the present time Thailand still cannot fix ICAO's significant safety concerns," Chairat told reporters yesterday. He also mentioned that aviation officials from the United States – the Federal Aviation Administration (FAA) – will travel to Thailand and conduct their own safety inspection, while the European Aviation Safety Agency (EASA) will announce its rating of Thai airlines' safety standards this week.
"We have to delay the [purchase] of the planes at least until the end of July, because we have to wait and see the result of FAA's inspection, and we will wait for announcement from EASA, whether they will be good or bad outcomes for Thailand and Jet Asia Airway," Chairat explained.
He added, "Even though we do not fly to Europe or the United States of America, if those two agencies conclude that Thailand does not meet their standards, all of Thailand's 28 airlines that operate in foreign countries will be blacklisted, which will include the name of Jet Asia Airway. It will cause negative impacts to [customers'] confidence."