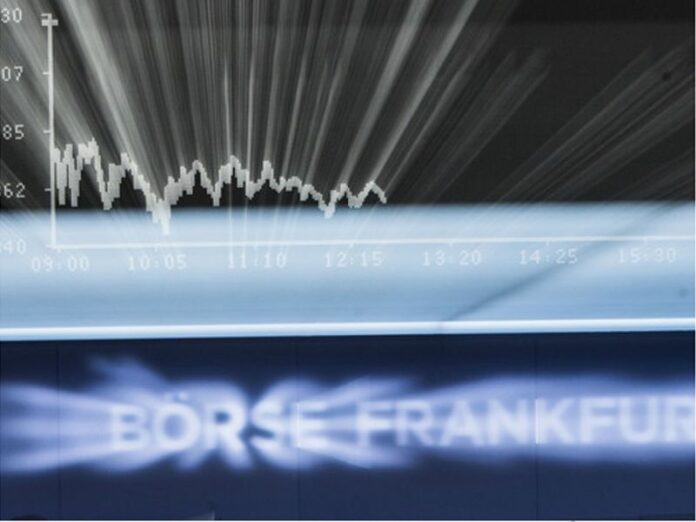 NEW YORK (DPA) – Global shares posted on Monday some of their biggest falls since the onslaught of the global financial crisis in 2008 amid growing fears about the economic outlook for China.
Europe's benchmark Euro Stoxx 50 of leading stocks closed down 5.61 per cent at 2928.15 points, reflecting similar declines across the region's major bourses.
Earlier in the day, the Stoxx 50 index had opened down 3.4 per cent at 2,996.48 points after a crash on the Shanghai bourse sparked a mass sell off by investors around the world.
The share sell-off on Wall Street and in Europe followed a dramatic 8.5-per-cent drop in the Shanghai Composite Index, sparking big falls across Asia.
While stocks in Tokyo ended the day down 4.6 per cent, the market in Hong Kong closing 5.3 per cent down.
The shakeout in stocks around the world came in the wake of growing concerns among investors about the threat posed to global growth by the economic slowdown under way in China – a major engine of the world economy.
The steady flow of grim economic news out of China has led to speculation that the state of the Asian powerhouse economy will be high on the agenda at next month's meeting of finance ministers and central bankers from the Group of 20 major industrial economies in Istanbul.
Fears of a slowing global economy combined with a glut of oil on world markets sent the price of crude oil down to a more-than-six-year low on Monday.
The price of North Sea Brent crude with a delivery in October fell to 3.28 dollars a barrel on Monday – its lowest level since 2009.
Adding to the worries about China has been the uncertainty among investors about the US Federal Reserve's plans for a possible hike in interest rates, as the Washington-based central bank moves to wind back its long-running policy of easy money.
The euro soared on hopes that the big sell-off on Wall Street will result in the Federal Reserve dropping immediate plans for a rate hike possibly as early as next month.
Europe's common currency at one point climbed 2.5 per cent to 1.1662 dollars after the Dow's sharp fall to hit its highest level in more than six months.
As the meltdown on European bourses took hold on Monday, both Germany and Britain attempted to inject an element of calm into markets.
A spokeswoman for Germany's Economics Ministry said the economic slump in China would likely have a limited impact on the German economy, while Britain's Chancellor of the Exchequer George Osborne pointed to the Chinese government's focus on growth in the world's second biggest economy.
"I'm reasonably confident, although I don't think we can be unaffected by what happens in China, I don't think it's going cause immediate shock problems in Europe," said Osborne during a visit to Stockholm.
To reach us about this article or another matter, please contact us by e-mail at: [email protected].
Follow Khaosod English on
and
Twitter
for news, politics and more from Thailand.