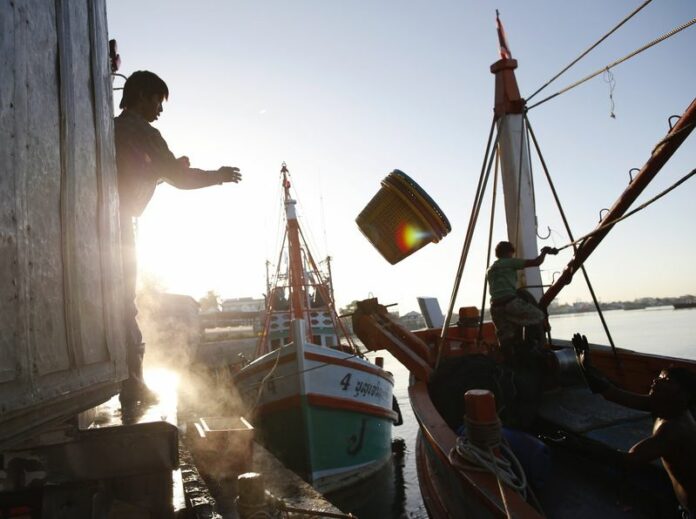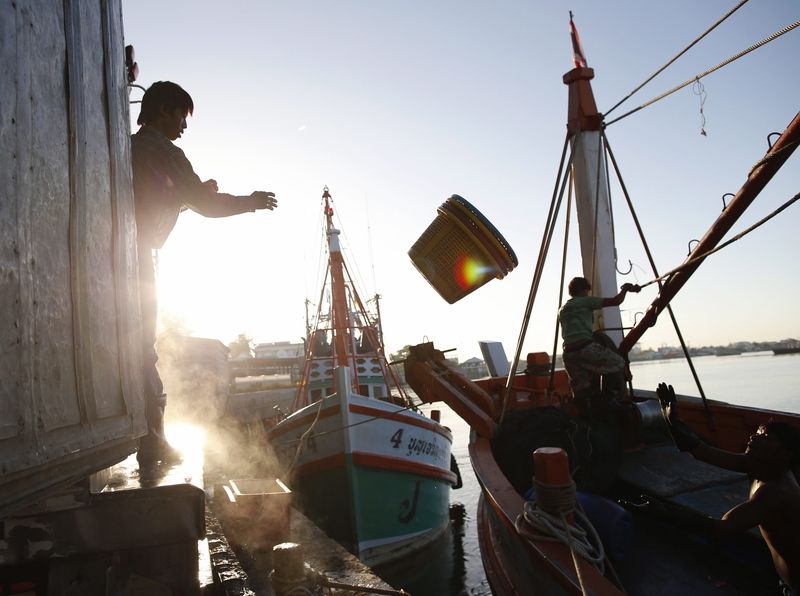 BANGKOK — Environmental activist group Greenpeace has called on Thai Union Group, the world's biggest tuna manufacturer, to end environmentally damaging practices and alleged violations of workers' rights.
Greenpeace International yesterday called for people to sign on a global petition against the top seafood corporation and its brands in a statement which the Netherlands-based group warned Thai Union Group's shareholders and investors "of the financial risks associated with these destructive and harmful practices."
"Though the reality of the industry is clear, the world's largest canned tuna company – Thai Union Group – is looking the other way," read the statement. "But we know from hard-hitting media exposés to our own investigative research that Thai Union Group is seriously implicated in horrendous human rights and environmental abuses."
The activist group also faulted the firm for overfishing and using destructive fishing techniques.
Thai Union today responded today with its own statement, saying the company "is fully committed to the protection of the marine environment and to responsible sourcing."
"While Greenpeace has chosen to make Thai Union the focus of its public campaign, we are simply the 'face' of a much more significant piece of work it has undertaken to rate the operations of tuna producing companies around the world and to ensure that each company has a robust program in place to improve the protection of endangered species, prevent overfishing and ensure better labor conditions for millions of people around the world," company spokeswoman Sasinan Allmand wrote.
The statement disputed "some of the claims" made by Greenpeace regarding shark-finning, illegal fishing practicies and workers' rights.
A graphic for Greenpeace's 'Not Just Tuna' campaign. Image: Greenpeace International
On Wednesday the company issued a new code of conduct addressing labor practices, to show its commitment to taking the issue seriously. It was the most recent part of an aggressive public relations campaign by the firm to assure the public of its responsibility.
Greenpeace USA's Graham Forbes, head of the group's seafood markets project, said Thai Union needed to do more.
"We need more than a slick PR campaign and new logo." he said. "That's why we contacted Thai Union Group last Friday to say that we are launching a global campaign demanding that it address environmental and labor abuse in its supply chain, and that we'll expose its brands"
Thai Union brands include Sealect in Thailand, Chicken of the Sea in the United States, John West in the UK and Petit Navire in France. Greenpeace hopes pressure from global consumers will push Thai Union and other companies to take action.
The company is facing a number of legal challenges. In December Thai Union announced it would spend $1.5 billion to acquire Bumble Bee Foods. That deal became jeopardized after the US Department of Justice announced it began an anti-trust investigtion into the company over pricing and competition. Several lawsuits alleging anti-competitive practices have been filed against the company.
A lawsuit was recently filed in California which accuses the firm and its American partners of depending on slave labor to produce its products.
In August, another California suit named CP Foods and U.S. retailer Costco. Three legal firms have sought an injunction to stop the sale of shripm at Costco unless they are labeled as a product of slave labor.
Thai Union shares were trading about 2.2 percent down this afternoon at 17.90 baht.
Migrant labor rights activist Andy Hall spoke in a joint event with Thai Union addressing human rights issues last week. He said the firm has begun good work and is a "spark of hope."
Damaged Goods
The past year has seen damning reports from NGOs and international media into Thai fishing industry practices, most alarmingly the use of slave labor aboard fishing vessels which are part of the global seafood supply chain.
Well-documented exposure has come from investigative reports by the Associated Press, International New York Times and The Guardian. The revelations were specifically cited in an annual report on human trafficking from the U.S. State Department, which for a second year ranked the country at its bottom-ranked Tier 3.
Thailand has been warned previously by the European Union that it might be given a "red card" this month that would have disastrous consequences for the export-heavy industry should Thailand fail to address illegal fishing and labor abuses.
Related stories:
EU Warning on Illegal Fishing Has Thai Fishing Industry Reeling
Raid on Southern Fishing Pier Finds No Human Trafficking: Police
To reach us about this article or another matter, please contact us by e-mail at: [email protected].