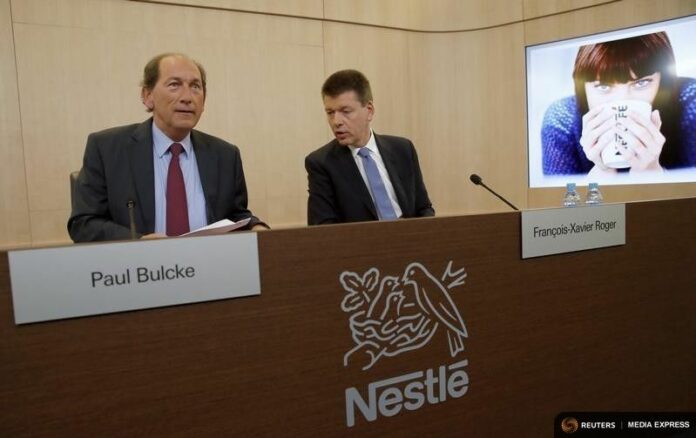 By Katie Nguyen
Thomson Reuters Foundation
LONDON — Nestle's admission that slave labor is used to produce its seafood sourced from Thailand sets an example for other companies who need to join forces to push the Thai government to clean up its supply chain, campaigners said on Tuesday.
Nestle on Monday disclosed forced labor was in its supply chain after a year-long investigation found migrants were sold and lured by false promises to work in Thailand's seafood sector, kept in debt bondage and degrading conditions.
The disclosure came as a surprise as international companies rarely acknowledge abuses in their supply chains despite coming under increasing pressure from consumers and governments to be transparent about how and where their products are sourced.
Verite, a charity fighting labor injustices, which carried out the research, welcomed Nestle's admission and said virtually all companies sourcing seafood in Thailand, the world's third-largest seafood exporter, were exposed to the same risks.
"Sometimes, the net is too heavy and workers get pulled in to the water and just disappear," Verite quoted one Myanmar fisherman as saying. Another person spoke of barely having enough money to survive despite working on a boat for 10 years.
Geneva-based Nestle, whose brands include KitKat bars, Perrier water and Purina petfood, commissioned Verite to conduct the investigation a year ago after a spate of media reports about appalling working conditions in the seafood sector.
The company has been under mounting pressure with U.S. law firm Hagens Berman filing two lawsuits against Nestle since August, accusing it of importing fish-based pet food from a Thai supplier using slave labor and importing cocoa beans from suppliers who use child labor in Ivory Coast.
Need for Transparency
For the report, Verite interviewed more than 100 people, including some 80 workers from Thailand's poorer neighbours Cambodia and Myanmar. It also spoke to boat owners, shrimp farm owners and representatives of Nestle's supplier among others.
Its conclusions prompted Nestle to unveil a system of self-policing to clean up its supply chain.
These measures include a system for workers to report grievances anonymously, training boat owners on labor practices and improvements in tracing seafood as well as hiring auditors and a high-level manager to make sure changes are implemented.
Steve Trent, executive director of Environmental Justice Foundation, which has issued several reports on abuses in the Thai seafood sector in the past three years, said Nestle's was an important admission and he hoped others would follow.
"We need business to own up to the abuses in their supply chains and then work collectively to eradicate them," Trent said in comments emailed to the Thomson Reuters Foundation.
He said although seafood supply chains were complicated and oblique, the advances in technology and application of forensic, risk-based auditing meant companies could take some action.
"Businesses today have the ability to build the kind of transparencyย needed to effectively combat these human rights abuses and illegal fishing," Trent said.
Campaigners welcomed Nestle's action plan but urged the company and other buyers to put pressure on the Thai government to ensure laws and policies to end slave labor were enforced.
The European Union threatened earlier this year to ban Thai seafood imports if the country failed to adopt adequate measures against slave labor and illegal fishing.
Since 2014, the U.S. State Department has put Thailand on its Tier 3 list of worst offenders in an annual ranking of countries by their efforts to combat human trafficking.
"Industries need to recognise that they have a responsibility … to essentially call out governments on what they need to be doing as part of this," said Aidan McQuade, director of Anti-Slavery International.
He said inspections of boats at sea, where many of the abuses occur, are crucial to ending slavery in the seafood industry but that was the responsibility of the Thai government.
Verite Executive Director Dan Viederman said the Thai government and regional governments were clearly essential in any long-term solution since Nestle could not do this alone.
"We have to be realistic about how long it will take … but at the same time there's massive urgency for the workers themselves, and finding the right balance between those two is certainly a challenge Nestle will face," Viederman said.