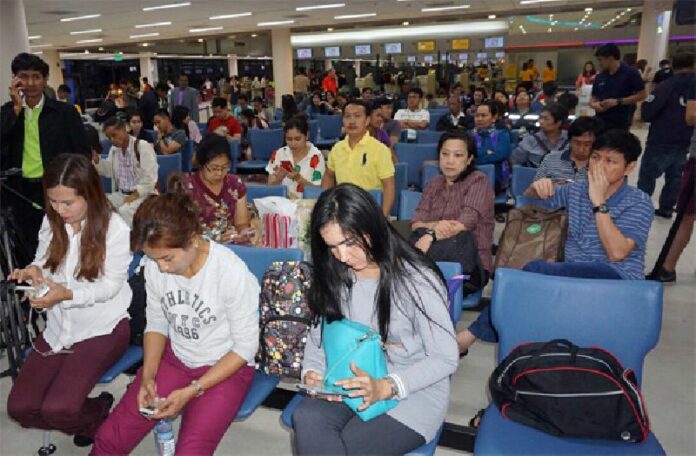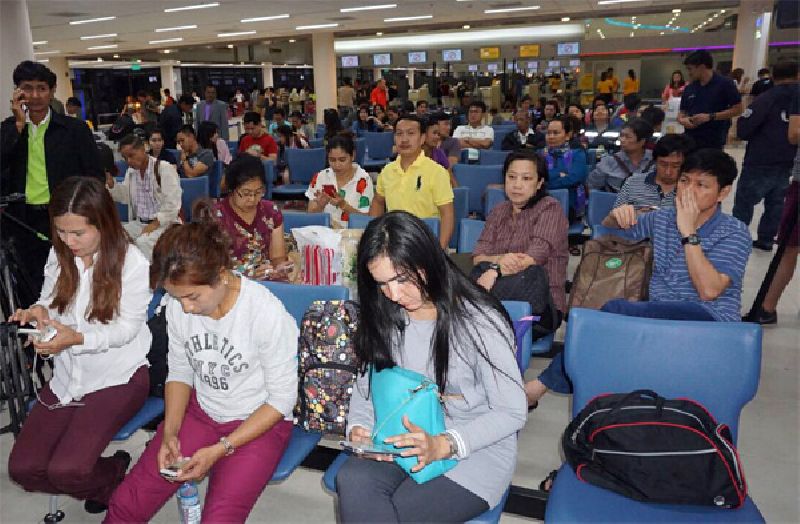 BANGKOK — At least one flight remained canceled Monday after a Nok Air pilot strike yesterday left more than 1,500 passengers stranded.
Angry passengers were left with little recourse after nine flights of budget airline Nok Air were canceled Sunday for which the airline has offered refunds and 600 baht compensation. On Monday morning, the airline issued a statement blaming the strike on pilots who did not pass heightened standards to bring the airline into international compliance.
"The airline informed the pilots of the assessment results which some did not pass," airline CEO Patee Sarasin said Sunday. "We did not fire them but replaced them with other qualified pilots."
Three additional flights Sunday night were arranged for passengers traveling from Don Mueang Airport to airports in Surat Thani, Nakhon Sri Thammarat, Phuket, Hat Yai, Khon Kaen and Chiang Mai provinces. Some passengers were offered rooms at the Amari Don Mueang Airport Hotel.
The first canceled flight Monday was DD8301 from Chiang Mai to Don Mueang, scheduled for 7:45am. The company said it had notified passengers of the cancellation and that the flight would be serviced by Lion Air instead.
Passengers can claim refunds and compensation from the airline under regulations set forth by the Department of Civil Aviation regulations, Nok Air announced.
According to Nok Air, the results of the pilot assessment were issued Friday as part of the airline's attempt to comply with Thai aviation standards and an international safety audit IOSA, which late last year downgraded its safety rating of Thailand's civil aviation.