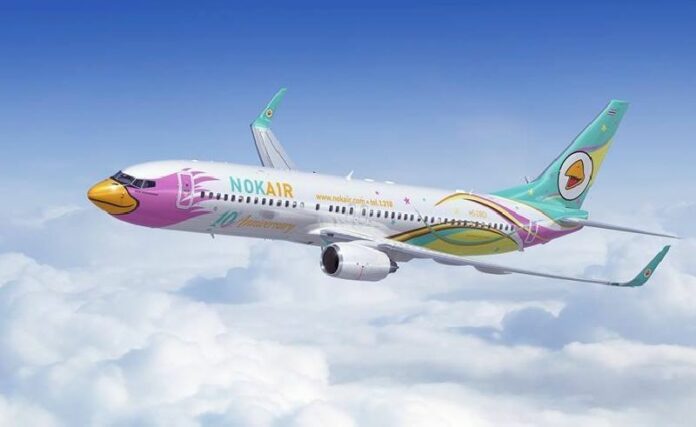 BANGKOK — Troubles continue piling up for Nok Air with reports that 17 pilots have left the airline.
A day after initially denying reports 17 pilots had resigned, Nok CEO Patee Sarasin reversed himself on Wednesday to confirm a number of pilots had quit but declined to state how many.
As the airline struggles to keep its planes in the air and is forced to cancel flights, Patee dismissed the resignations as normal.
"In the past 12 years, Nok Air has had staff leave and sign up in every position. I believe other airlines must have experienced the same thing," Patee said. "But for Nok Air, our incident is connected to the pilot strike on Feb. 14, of which we have been trying our best to fix the problem."
Patee also apologized and promised the airline's operations would return to normal next month.
Just today Nok Air canceled four flights between Bangkok and Chiang Mai, according to the director of the Civil Aviation Authority, flights which will instead be serviced by NokScoot, a joint venture between Nok Air and Singapore's Scoot airlines.
Chula said passengers on canceled flights will either receive refunds, a replacement flight or transportation by other means.
Nok Air announced Saturday that 20 domestic flights scheduled to fly Tuesday were canceled without any reason given. On Feb. 14, nine flights were canceled which left over 1,500 passengers stranded. One pilot was fired while two other were suspended.
Related stories:
20 More Nok Air Flights to be Canceled
Nok Air Denies Flying Unqualified Trainee Pilots
Nok Air Punishes Employees After Strike Strands Hundreds
Nok Air to Compensate Passengers After Strike Leaves Hundreds Stranded