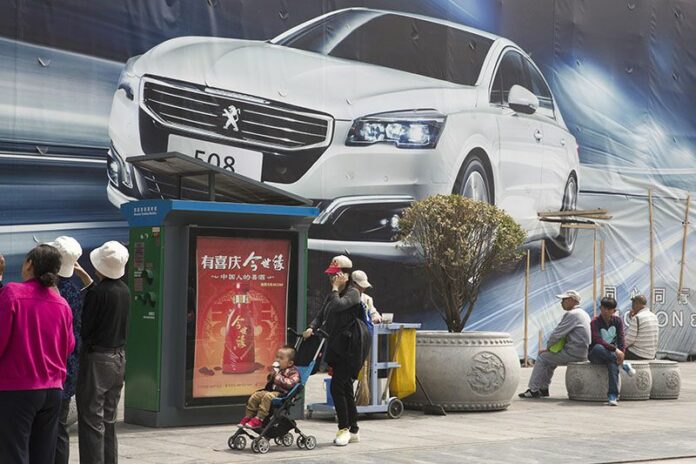 HONG KONG — China's economic growth slowed in the first quarter to 6.7 percent, largely in line with expectations, but its slowest pace since the global financial crisis.
The report today showed that the annualized growth rate for the world's second-largest economy ticked lower from the previous quarter's 6.8 percent.
But carefully targeted stimulus helped to prevent it from slowing even further, analysts said, raising hopes that growth may be stabilizing.
The Chinese economy is undergoing a prolonged slowdown as the country's communist leaders steer it away from a growth model based on export manufacturing and investment toward one focused on more sustainable services and private consumption.
The latest numbers matched most economists' expectations and suggest the economy is on track to meet the official full-year growth target of 6.5 percent to 7 percent. It was the slowest since the first quarter of 2009, when growth sank to 6.2 percent during the worst of the global crisis.
Fixed asset investment expanded 10.7 percent in the January-March period while industrial output grew 5.8 percent and retail sales increased 10.5 percent, according to the data released by the National Bureau of Statistics.
Those figures improved in March from the previous two months, indicating that momentum is building. Inflation came in at 2.1 percent.
Chinese officials have cut interest rates repeatedly and lavished money on public works construction to counter the unexpectedly sharp downturn over the past two years.
While such measures slow progress toward the goal of cutting reliance on investment, they reduce the risk of politically dangerous increases in job losses.
"Data from the investment-industry nexus show that the tried and tested stimulus measures of recent months have stirred up the physical part of the economy, especially towards the end of (the first quarter), while consumption remained relatively robust," Louis Kuijs of Oxford Economics said in a report.
China's exports grew for the first time since last summer in March, in annual terms, while private and official surveys of factory purchasing managers showed activity rebounded strongly. Auto sales jumped by 10 percent.
While China's economy has slowed from the breakneck, double-digit boom of the previous decade, it remains a key driver of the world economy and the envy of advanced nations grappling with stagnation.
Earlier this week, the International Monetary Fund trimmed its outlook for global growth, lowering it to 3.2 percent from the 3.4 percent forecast in January. At the same time, it cited China as one of the few global bright spots thanks to its resilient consumer spending and thriving service industries.
Story: Kelvin Chan / Associated Press