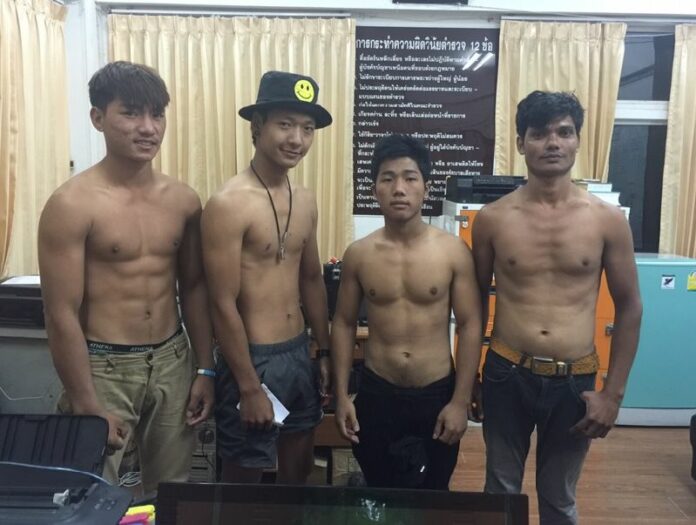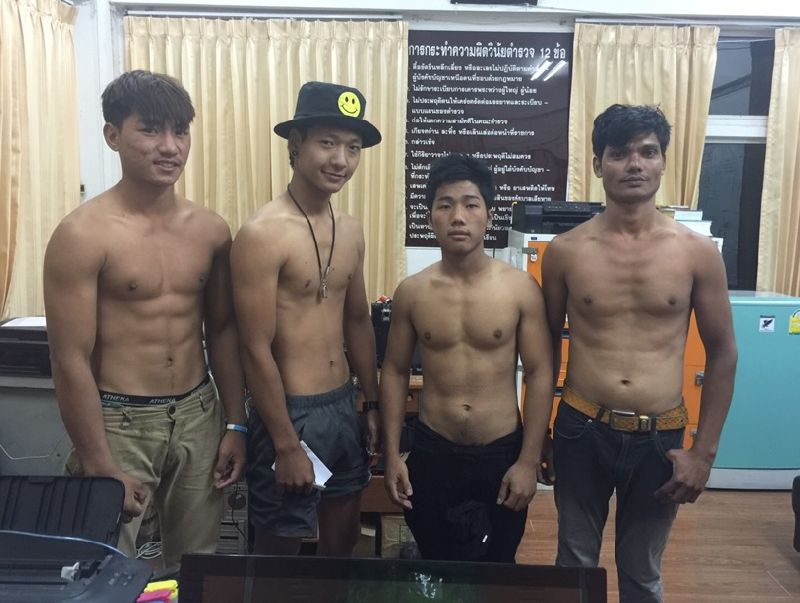 CHIANG MAI — A crackdown on shirtlessness this Songkran continued for a second day in Chiang Mai, with four men arrested for wearing what a police commander called "really ugly" attire.
Police identified the four men as Tai Yai, or members of Myanmar's ethnic Shan group. They were arrested Thursday night and fined 500 baht for going shirtless, according to Chiang Mai City Police Station chief Weerayuth Prasopchokechai, while participating in the mass watery combat for which the festival is known.
The four did not only remove their shirts, Col. Weerayuth noted, but also wore their pants too low.
"We fined them 500 baht and we gave them a lecture," Weerayuth said by telephone Friday. "What they did looked really ugly."
On Wednesday a Caucasian tourist was arrested and fined in Chiang Mai for a similar offense. Police justified the zealous crackdown on what is otherwise commonplace every day throughout the nation by insisting that taking one's shirt off in searing, 41C heat runs against Thai culture.
To ensure that the Thai New Year festival was untainted by bare torsos, police officers were also dispatched to Chiang Mai downtown on Friday to remind foreign tourists to cover up.
Related stories:
Topless Farang Fined 100 Baht in Chiang Mai
Bangkok Songkran Party Spots Ignore Junta Advice
Teeranai Charuvastra can be reached at [email protected] and @Teeranai_C.