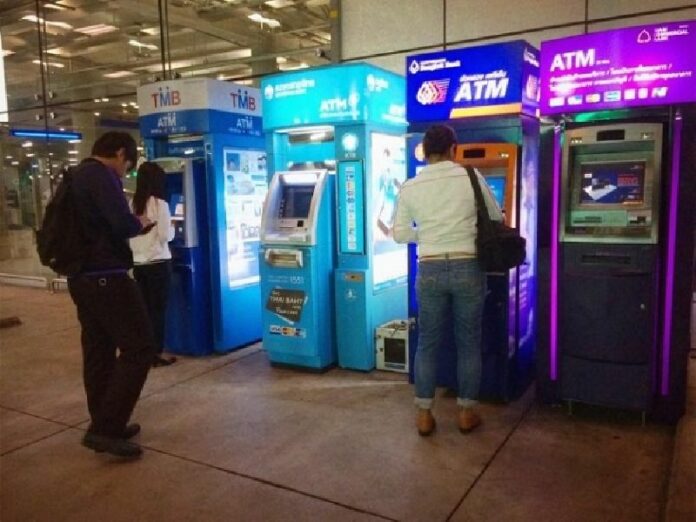 BANGKOK — The countdown has begun on the last three years of current ATM cards and their magnetic stripes, which will be replaced by chip-embedded cards.
Responding to the Bank of Thailand's call for higher security, ATM and debit cards issued from every bank in the country include embedded chips as of Monday. Those with magnetic stripes will still function until the end of 2019.
All banks can set their own fees for replacing the cards, the central bank's deputy governor Tongurai Limpiti said Thursday.
Though most banks have offered to upgrade the card without charge, others are reportedly increasing annual fees. Siam Commercial Bank raised its annual fee from 250 baht to 300 baht.
ATM skimming, in which criminals use devices and CCTV to capture magnetic data and PIN numbers, has become a common crime. Therefore the Bank of Thailand's policy is aimed to help protect user security, since the chipped cards are believed to be less susceptible.
Related stories:
2 French Men Arrested For ATM Skimming in Pattaya
Spanish Man Arrested For 'ATM Skimming' in Pattaya