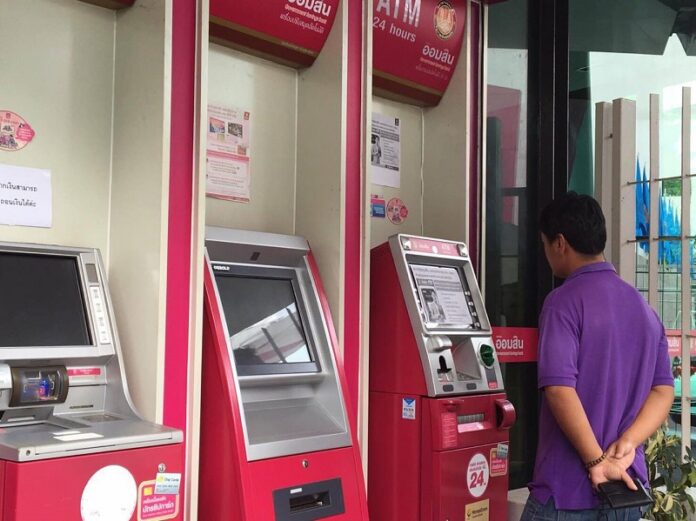 BANGKOK — Police say they are seeking the perpetrators who stole more than 12 million baht from teller machines owned by the Government Savings Bank by infecting them with computer virus.
The attack reportedly took place early this month and forced the state-owned bank to suspend 3,343 of its cash dispensers since Aug. 8, but the bank only told the public about the incident on Tuesday. Police also described the digital heist as the first one of its kind in Thai history.
An executive with the bank said the theft, which cost the bank 12.29 million baht, does not affect the public's bank accounts.
"The robbery of the GSB's ATMs was to steal the money that belonged to the bank, not the customers," said the bank's chief executive Chatchai Payuhanaveechai. "We will seek the damage from the manufacturer of the ATM machines."
Notes left on out-of-order ATMs owned by the bank made no mention of the theft. The text only said the machines were undergoing technical "improvement."
Gen. Panya Mamen from the Royal Thai Police said the perpetrators pulled off the heist by inserting modified ATM cards and infecting the machines with a certain malware that prompt them to dispense cash.
He believed the crime was committed by at least 25 people from eastern Europe.
The 21 machines reportedly hacked by the malware are in Bangkok, Phetburi, Prachuap Khiri Khan, Phuket, Surat Thani and Chumphon.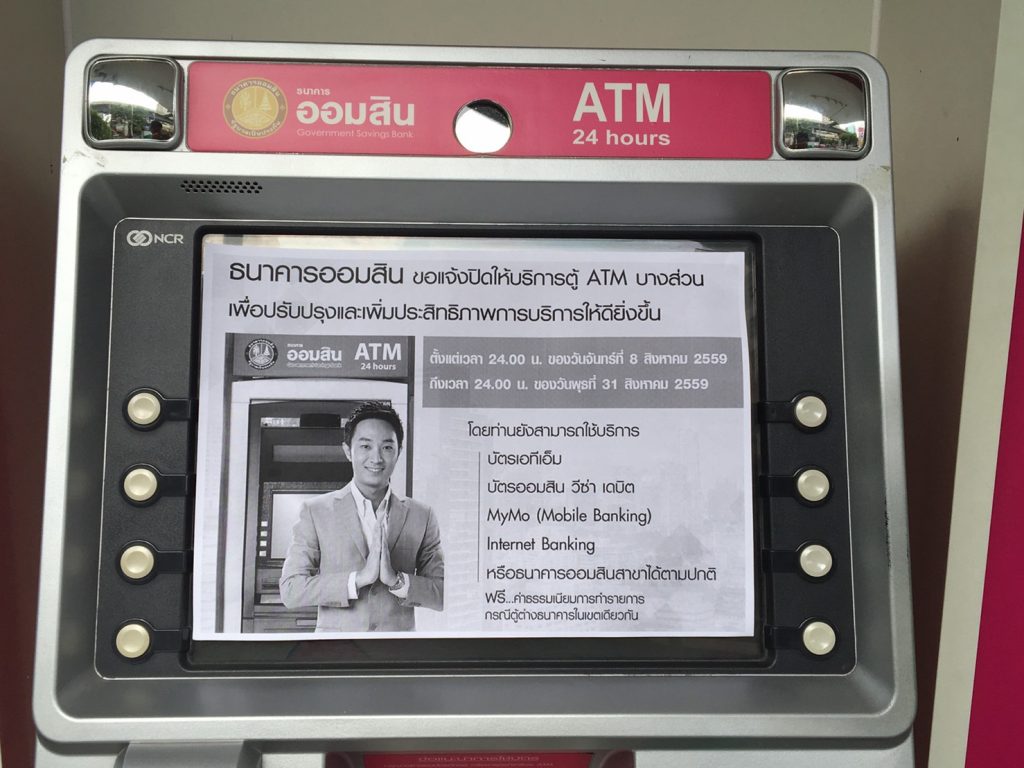 The Government Savings Bank said its clients can withdraw money from the machines of other banks without any fee until the bank's ATMs can function again.
Bank executive Chatchai said he had already informed the Bank of Thailand to warn other banks  that also use the teller machines built by a company called NCR because they may be susceptible to the attacks.
There are more than 10,000 ATMs made by the company in Thailand, and his bank only owned about 3,000 of them, he said.