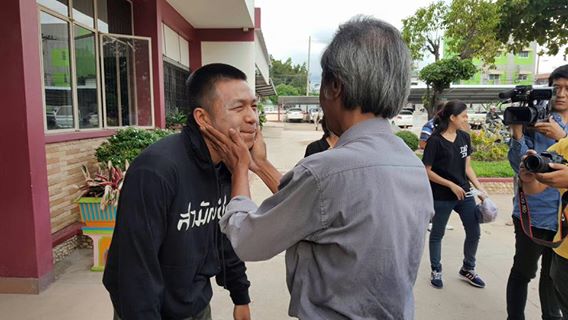 KHON KAEN — A military court in Khon Kaen province on Tuesday agreed to set an anti-junta activist free on bail, ending his two weeks of imprisonment.
Jatupat 'Pai' Boonpattararaksa, a member of a northeast-based group called Dao Din, was previously released on bail on Friday, but was taken to prison again because he still had another arrest warrant on him. His father said that won't be the case this time.
Activist on Hunger Strike Denied Release by Military
"He's already got out. He's going home," Wiboon Boonpattararaksa, who works a lawyer and also represents his son in court, said by telephone. "He's okay now."
Wiboon initially asked the military tribunal to free his son unconditionally, but the court instead ruled that it would only release Jatupat on bail. Wiboon accepted the ruling and bailed Jatupat out on 10,000 baht bond, according to an online post by the New Democracy Movement, a Bangkok-based activist group that has been calling for Jatupat's freedom.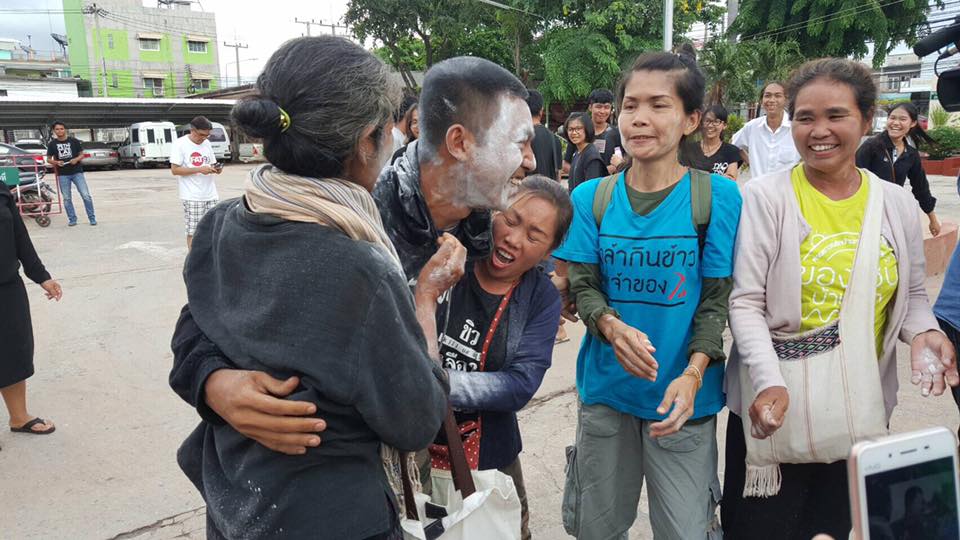 Photos posted by the group also show Jatupat being welcomed by his friends upon his release from a prison in Khon Kaen province.
Jatupat was first arrested on Aug. 6, on the eve of the referendum on the new charter draft, as he was handing out leaflets urging people to vote against the draft. He chose not to post bail, insisting on an unconditional release, and was sent to jail in Chaiyaphum province.
After Jatupat changed his tact and accepted a bail release on Friday, police arrested him again just before he was released and took him to another military tribunal in Khon Kaen province, where he had an outstanding warrant for staging an anti-junta protest in May 2014. The judges ordered him remanded in a prison there, before granting him bail today.
Related stories: 
Human Rights Watch Urges Junta to Free Political Prisoner on Hunger Strike