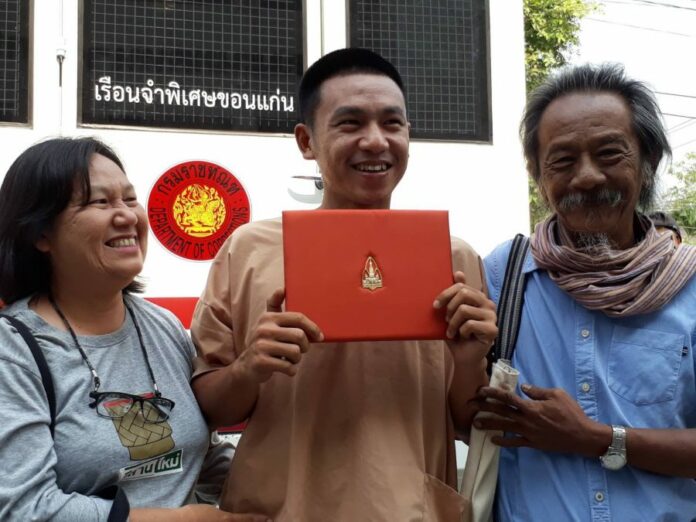 CHAIYAPHUM — A northeastern court cleared a jailed pro-democracy activist Thursday of allegations he broke a special election law by campaigning against the junta's charter draft two years ago.
Jatupat "Pai" Boonpattararaksa was acquitted of charges he violated the 2016 Referendum Act, which banned any use of "rude" or inflammatory language to campaign for or against adoption of the draft constitution later passed by a wide margin.
His friend, activist Rangsiman Rome, wrote online the court ruled the documents Jatupat was distributing only contained lawful criticism of the charter draft, which the junta pushed for the public to accept.
Jatupat remains jailed on a separate 2017 conviction for violating the royal defamation law by sharing a BBC Thai biography about King Vajiralongkorn.