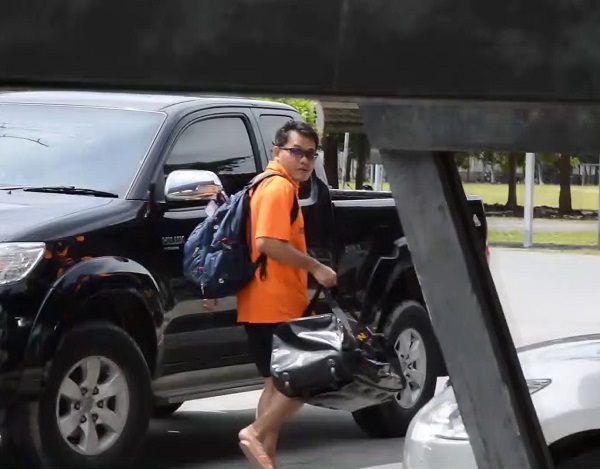 NAKHON SI THAMMARAT — Military judges Tuesday refused to approve a warrant sought by police for a suspect accused of participating in the terror attacks of two weeks ago.
Since Sakarin Karuehat was first seized from an oil platform in the gulf by soldiers on Aug. 13, the authorities have fended off accusations they arrested him as a convenient scapegoat in the aftermath of the spree of explosions and firebombs in seven provinces that left four people dead.
Read: Top Police Investigator Scolds Officers, Suggests Military Arrested Wrong Guy
Lt. Gen. Srivara Ransibrahmanakul, who heads the police investigation, said the court's rejection was due to a legal technicality and not a lack of evidence.
"It wasn't a rejection of the facts," Srivara told reporters. "It was a rejection based on legal issues. The court believes investigators can issue a summons warrant first."
The court also believes Sakarin poses no flight risk, Srivara said.
He said police will continue to investigate Sakarin's alleged ties to the attacks during the National Mother's Day vacation on Aug. 11-12.
Srivara added that police will ask the court to approve arrest warrants for more suspects soon. At this time, the only official suspect is Ahama Lorang, a resident of Narathiwat province. He remains on the run.
Police previously announced they had security camera footage that implicated Sakarin, a native of northern Chiang Mai province, in the firebombing of a Tesco Lotus supermarket in Nakhon Sri Thammarat province on Aug. 12.
The military the next day dispatched a helicopter to capture him on the oik rig where he worked. He was released from detention on Thursday and has since returned to Chiang Mai.