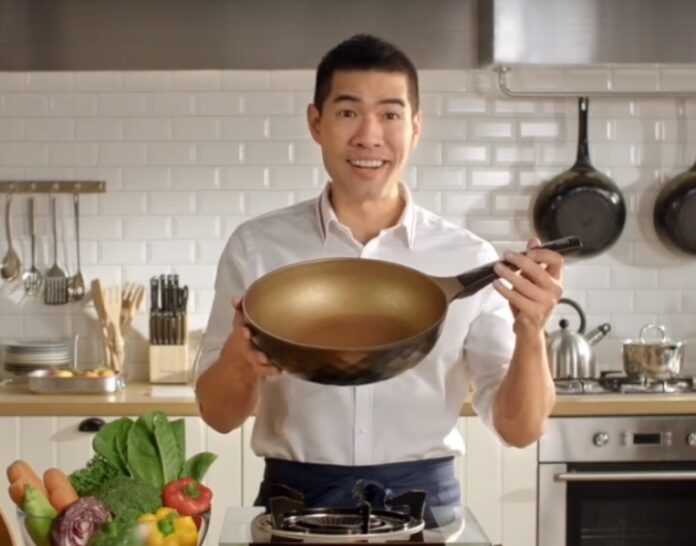 BANGKOK — The Consumer Protection Board on Wednesday ordered a halt to advertisements of an aggressively marketed frying pan for making false claims, prompting its distributor to threaten a lawsuit against the chemistry professor who brought attention to its deficiencies.
The consumer board said unofficial results of the Korea King pan found it was not coated in "eight layers" and no "marble" substance was found in any of them. It also said the company cannot prove the pan originally sold for 18,000 baht – part of its pitch of offering two for 3,300 baht – nor claims it is "300 percent" less sticky than other pans, said the office.
The office said while it was still waiting for the full and final results from three laboratories, it found sufficient cause to ban Wizard Solutions Co. Ltd. from advertising on all platforms immediately because their claims were considered "unfair advertising" under the 1979 Consumer Protection Act.
"We have yet consider the punishment," said head direct marketing regulator Veerapong Boonyopas. "But we ordered a stop to the advertising to make it fair for consumers."
Korea King, the most-advertised product in the country last year, was in hot water for false advertisement after a chemist last week posted a video testing some of the pan's outlandish claims. In it, a handsaw easily cut through the pan's coating, which the company claimed was comprised of eight layers which included fictitious substances such as "gold marble."
The test by one of the three labs found the Korea King Gold Series was coated with five layers while the Diamond Series pan only had two.
According to testing by chemistry professor Weerachai Phutdhawong, the pan was polymer-coated aluminum and no marble was found in the coating.
The Consumer Protection Board was still waiting for results from the National Metal and Materials Technology Center and Department of Science Service.
Responding to accusations the Korea King invented an inflated retail price, the Customs Department said Wednesday the pan was imported from South Korea without paying duties under the ASEAN-Korea Free Trade Agreement.
The pan's Thai distributor, Wizard Solutions, sent a legal representative to the board on Wednesday to submit documents provided by its South Korean parent company.
"Wizard Solutions advertises according to the documents provided by the manufacturer," said lawyer Vipak Chusak.
The lawyer insisted the document has a proven reference for both its pricing and materials.
He also announced that the company already plans to sue Weerachai the chemist for defamation.
Related Stories: