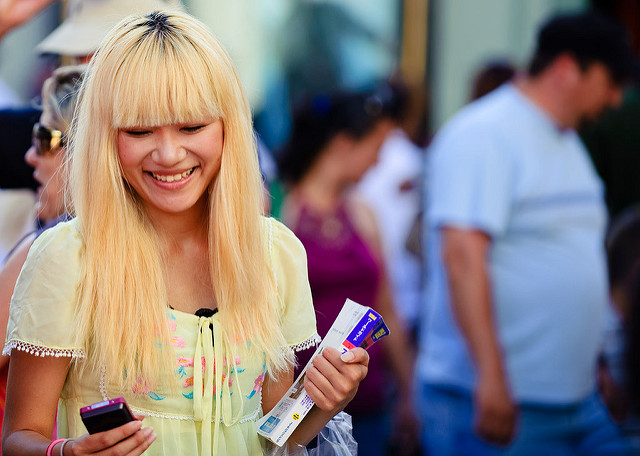 BANGKOK — The nation's No. 1 telecom said Thursday that it has complied with all regulations in response to a class-action lawsuit filed against the top three mobile network operators for overcharging customers.
AIS said it in a statement that it has followed the rules set forth by the National Telecommunications Commission regarding how it charges by the minute. Those charges are at the center of a lawsuit, filed last month over its longstanding practice of rounding up a few seconds of call time and charging a full minute. DTAC and True Corp. are also named in the suit.
Representatives of the consumer advocacy groups which filed the suit said they were driven to do so by regulatory inaction.
"Consumers have been taken advantage of and unfairly charged," said Ruj Komolbuj, a professor who is part of the Independent Committee for Consumer Protection. "The National Telecommunications Commission has required them not to round up call time but only for half of the market. Eventually we've had to sue because there hasn't been any decision to [stop this practice]."
He was referring to a 2017 commission decision to require mobile operators to charge fares by the second in at least 50 percent of their service packages.
Those are the rules AIS said it complies with.
"AIS provides a variety of options in order to benefit our customers as much as possible," the statement read. "The company has always complied with the regulations, charging fares by seconds as imposed by the National Broadcasting and Telecommunications Commission … both in prepaid and postpaid services."
"Our packages are designed to suit the habits of our different target groups. … It is the customers' choice to choose a package that fits them the most."
The head of another consumer group to bring the lawsuit said customers are not provided vital information to understand how they are charged.
"Charging fares by rounding up seconds into a full minute has been a problem for many years and no solution has been established," said Saree Ongsomwang, secretary general of the Foundation for Consumers. "It's not easy at all for consumers to sue companies by themselves because we can't access their internal information, especially for those who use a prepaid service. We can't gather any evidence."
She added that the class-action suit represents consumers of both prepaid and postpaid services.
Somchai Ameen, the plaintiffs' lawyer and president of the Legal Rights and Environmental Protection Association, said if they win the case, other customers can also receive compensation if they present themselves as one of the plaintiffs and submit a copy of their phone bills as an evidence before the case concludes.
Chalermpong Klabdee, a consumer rights lawyer, said the three companies have more than 90 million phone numbers in service and would have to pay at least 22 billion baht in compensation if the lawsuit prevails.
According to the lawyers, the court will first hear the case against DTAC on June 18, while hearings for the case against AIS and True are set for June 25.