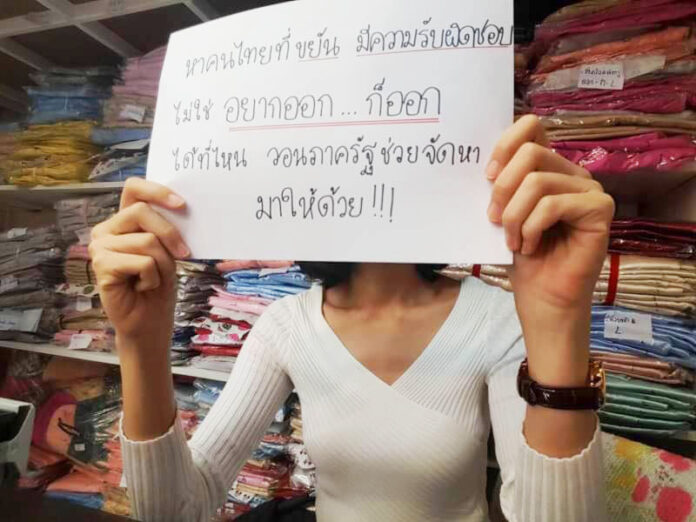 BANGKOK — Business owners say they are unable to find Thai employees to staff service jobs and are urging the government to relax its restrictions on foreign employees.
The Group of Entrepreneurs with Foreign Workers said they would take an online petition to the labor ministry this month ask that Laotian, Burmese and Cambodian workers be allowed to work legally in two of the 39 occupations forbidden to foreigners.
"The problem is we can't find any Thais who want to do these jobs," the group's Piphooake Sakullim said. "It's not like we're leaving behind Thais. But when you put up a sign asking for an extra worker for six months, and no one applies, how is your business supposed to go on?"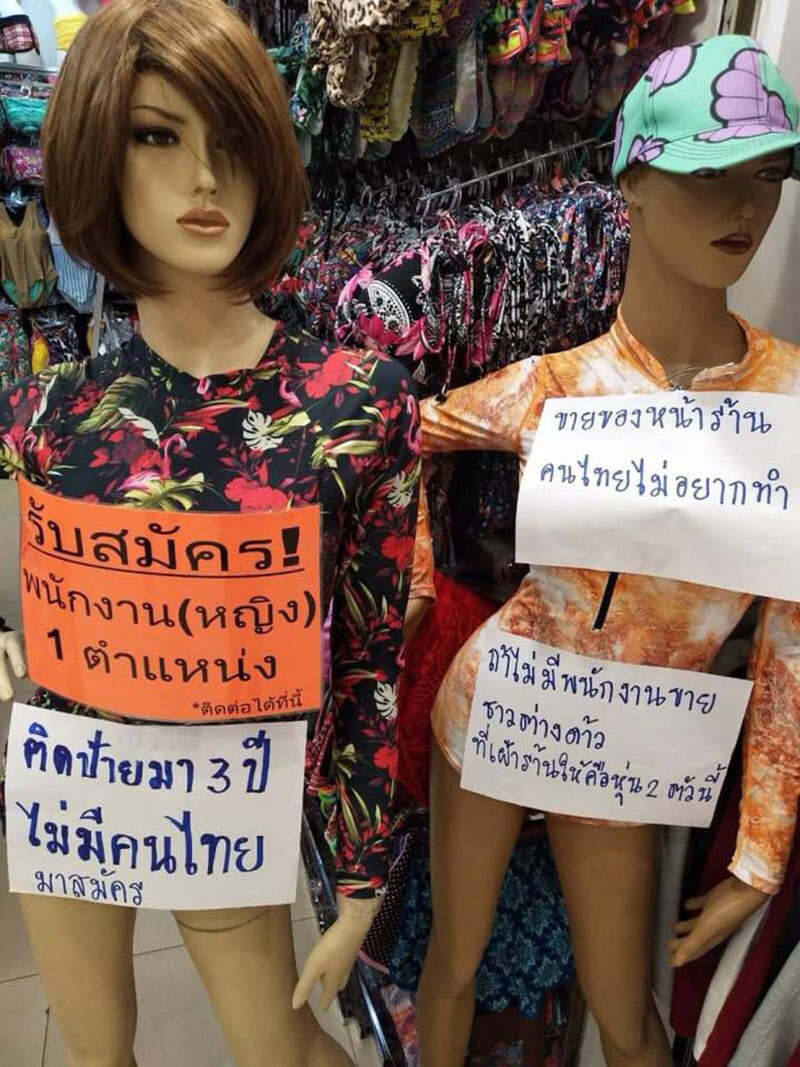 Currently, foreigners are not permitted to work in 39 jobs, including as retail staff or nail salons, according to 1981 labor regulations.
Piphooake, a clothing vendor in Bangkok, hopes the petition will help convince government to loosen up the law to allow foreign workers. At least, he said he'd settle for retail and salon work becoming legal – with conditions. For example, he said migrant workers could work in shop fronts but not become owners. Or, he said, nail salon employees could only do cleaning and painting, not provide more complicated services such as gel nail extensions.
"If I'm busy and have to go pick up my kids, what am I supposed to do, close up my shop and lose business?" Piphooake said. "If we can't use Thais, we have to use alien workers."
Piphooake has also been calling for vendors in the same situation as him to protest online via the group's Facebook page by sending in photos of their stores and signs detailing their troubles in finding employees due to labor restrictions.
"I always give Thais the chance for a job first, but they're really hard to find. They leave after a little bit. Therefore, I want to give hardworking aliens a chance for an occupation," reads one of several dozens signs shown.
One post showed signs posted on two mannequins at a swimsuit store:
"I've posted a sign asking for employees for three years. No Thais have applied. If there's no foreign workers, then the only shop minders I have are these two mannequins."
Another post showed employees cleaning toenails at a nail salon.
"Cleaning and painting nails in basic colors, will people with bachelor's degrees do this?" read the caption.
In July, a labor official suggested that the list of occupations reserved for Thais should be revised, but no action has yet been taken. Of the forbidden occupations, Cambodians, Laotians and Burmese are allowed to do labor and domestic work.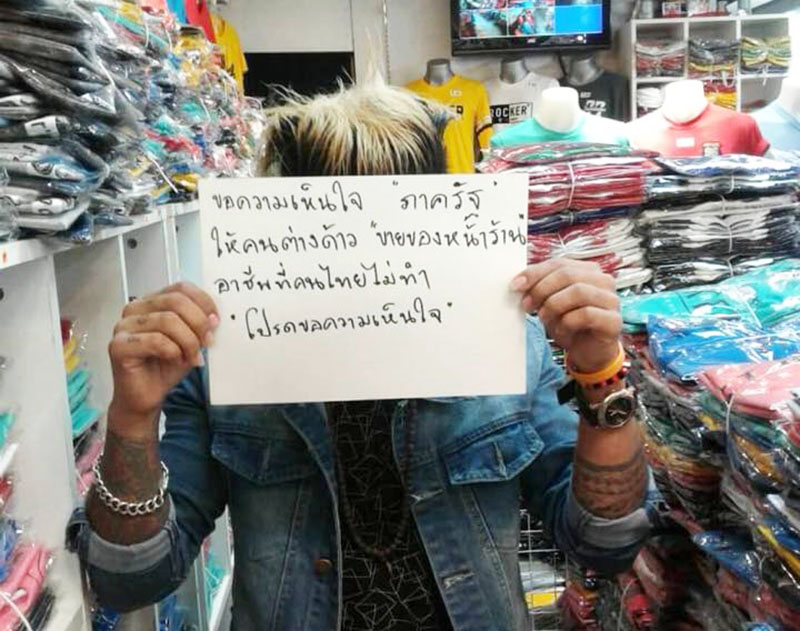 Related stories:
'Forbidden Careers' For Expats May Be Relaxed, Official Says